Looking for help? You've come to the right place.
Our team of Tech Experts are dedicated to solving your quick fix technology challenges. No matter the problem, whether it's figuring out a feature on the latest device or transferring content from one phone to another, we know you want fast, accurate help from your service provider.
There's no problem too small for us to help. Sometimes it just might take simply restarting your device, checking your network coverage, or perhaps a scheduled upgrade or outage in your area.
We're here for you no matter what. You can stop by our TechZone located at our Tamuning HQ, Agana Shopping Center or Micronesia Mall. Miss us during operating hours? Don't worry, our Tech Support Team is available 24/7 and can be reached at 688-2273 (Guam) or 488-2273 (CNMI).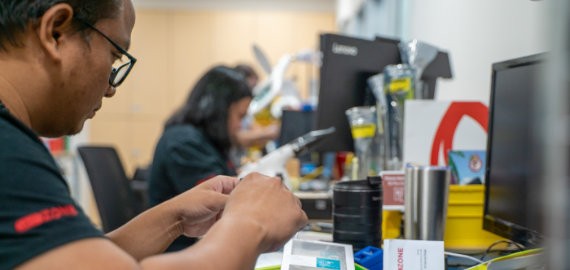 Get in Touch
Docomo Pacific Guam+1.671.688.2273

Docomo Pacific CNMI+1.670.488.2273

Outside Guam & Saipan(Toll Free) +1.866.688.4826
Contact Us