The future is yours. Are you ready?
Take the next step in your career by joining our dynamic team. As the leader of innovation in Guam and the CNMI, DOCOMO PACIFIC thrives on delivering an unmatched customer experience, providing amazing products and services, and investing in our associates.
The foundation of DOCOMO PACIFIC is built on the strength of our people and we want our associates to be a part of a team where they feel like they can make a difference.
We pride ourselves on being the most loved brand in the Marianas, bringing you and your family closer to the things that matter most, and being one with the community. As technology continues to grow around us, now is the perfect time to join us on this journey.
Opportunity awaits — take the first step and click below to find out what's in store.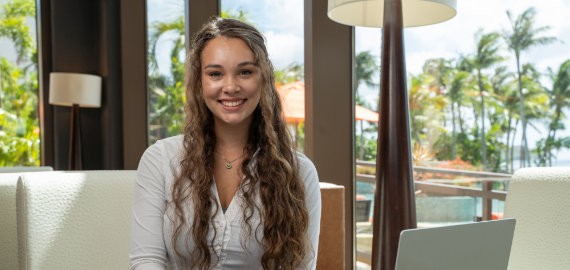 Equality drives innovation. As an equal opportunity employer, DOCOMO PACIFIC is committed to equality for all and creating a work environment where everyone feels like they belong. Inclusion and diversity are fundamental to our culture and core values. We operate on positive vibes as a drug free workplace
Get in Touch
Docomo Pacific Guam+1.671.688.2273

Docomo Pacific CNMI+1.670.488.2273

Outside Guam & Saipan(Toll Free) +1.866.688.4826
Contact Us