Stay Connected: Better Together
Stay connected to the Internet while you're on the go with DOCOMO PACIFIC's 4G LTE mobile hotspots. Our mobile hotspots give you access to connect any of your WIFI capable devices to Internet while on the go.
Choose from any of our MyData Plans:
Get the Novatel Wireless™ MiFi® 8000 for free when you sign up on 12-month contract. Qualify for ACP and save up to $30 on Premium or Extreme MyData plans!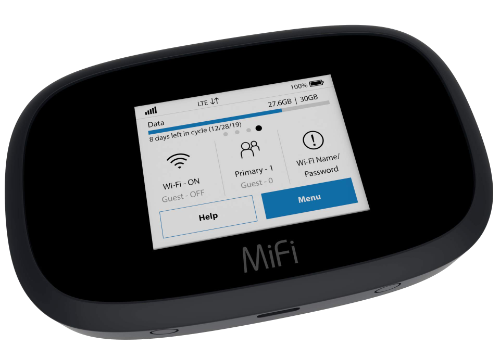 Order
We will call or email you within one (1) working day to complete your order.
Call Us
DOCOMO PACIFIC Guam+1.671.688.2273

DOCOMO PACIFIC CNMI+1.670.488.2273