Get a Great Deal for Your Family
Home, work, school & all the activities that keep you busy – staying connected with friends and family is a daily priority. That's why we've invested in the fastest internet connection on Guam and the widest mobile network across the Marianas. You can also find deals on mobile, TV and internet that are tailor-made for you and your family. Check out our family deals below, and be sure to visit our friendly, knowledgeable staff in-store.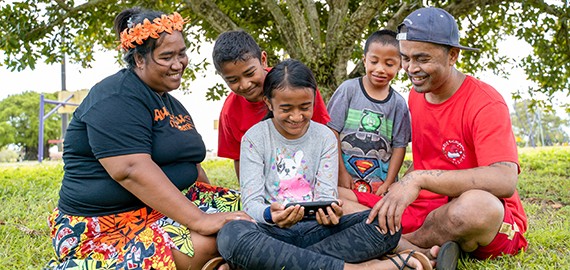 LINK Build Your Own Bundle and Save!
Order
We will call or email you within one (1) working day to complete your order.
Store Locator
Whether you're a new or existing customer, our dedicated staff can help.
Find a store
Call Us
DOCOMO PACIFIC Guam+1.671.688.2273

DOCOMO PACIFIC CNMI+1.670.488.2273