Apple iPad Mini 4
Apple iPad Mini 4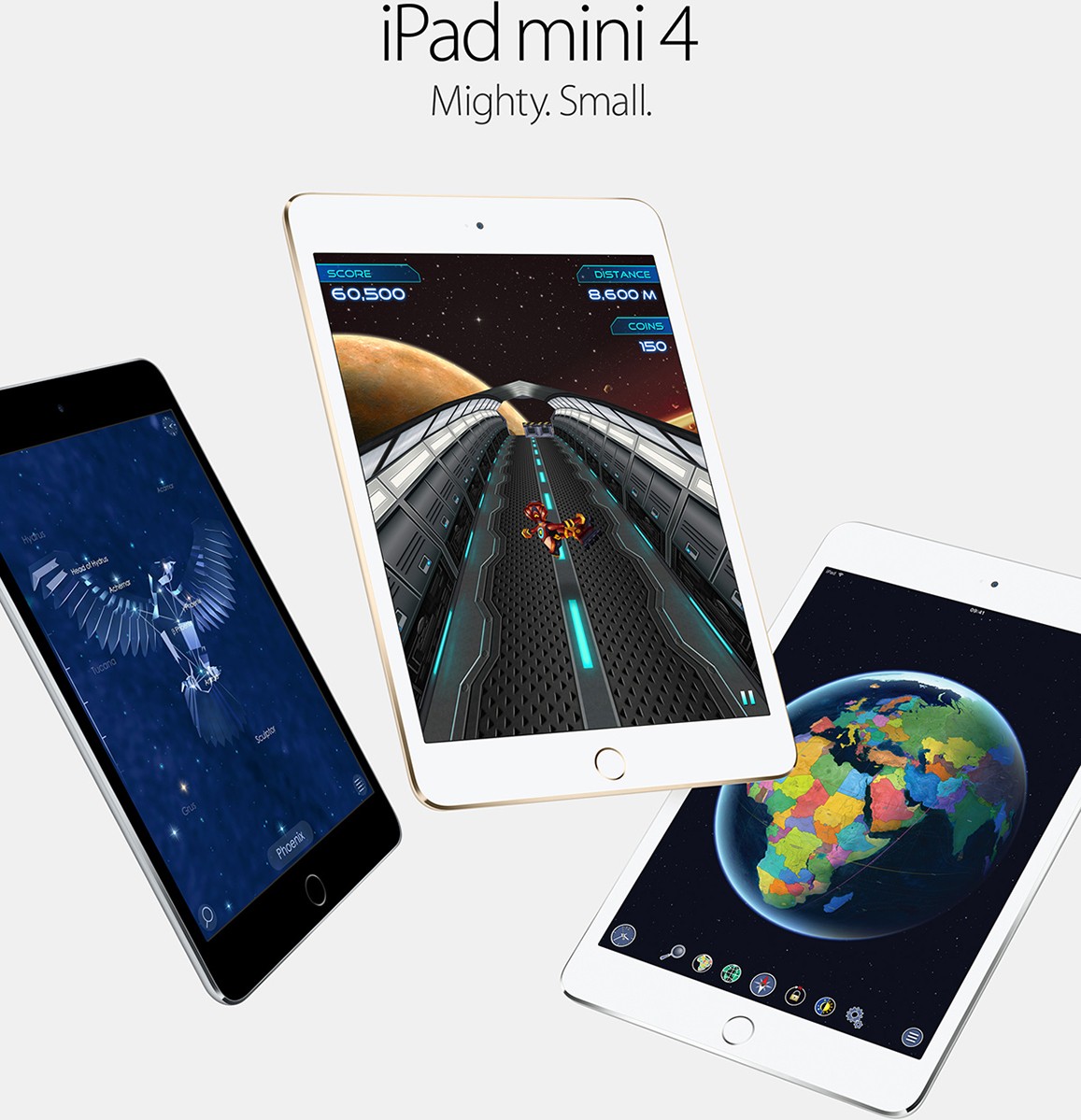 There's more to mini than meets the eye. The new iPad mini 4 puts uncompromising performance and potential in your hand. It's thinner and lighter than ever before, yet powerful enough to help you take your ideas even further.

Ridiculously light. Seriously thin.
iPad mini 4 puts everything you love about iPad into an incredibly sleek and portable design. So you can watch your favorite shows, play amazing games, take selfies with friends, or get work done, wherever and whenever you want.

Power that's anything but mini.
iPad mini 4 is powered by an A8 chip with second-generation 64bit desktop-class architecture. Whether you're browsing your photos, editing a video, or giving a presentation, your experience will be smooth and seamless.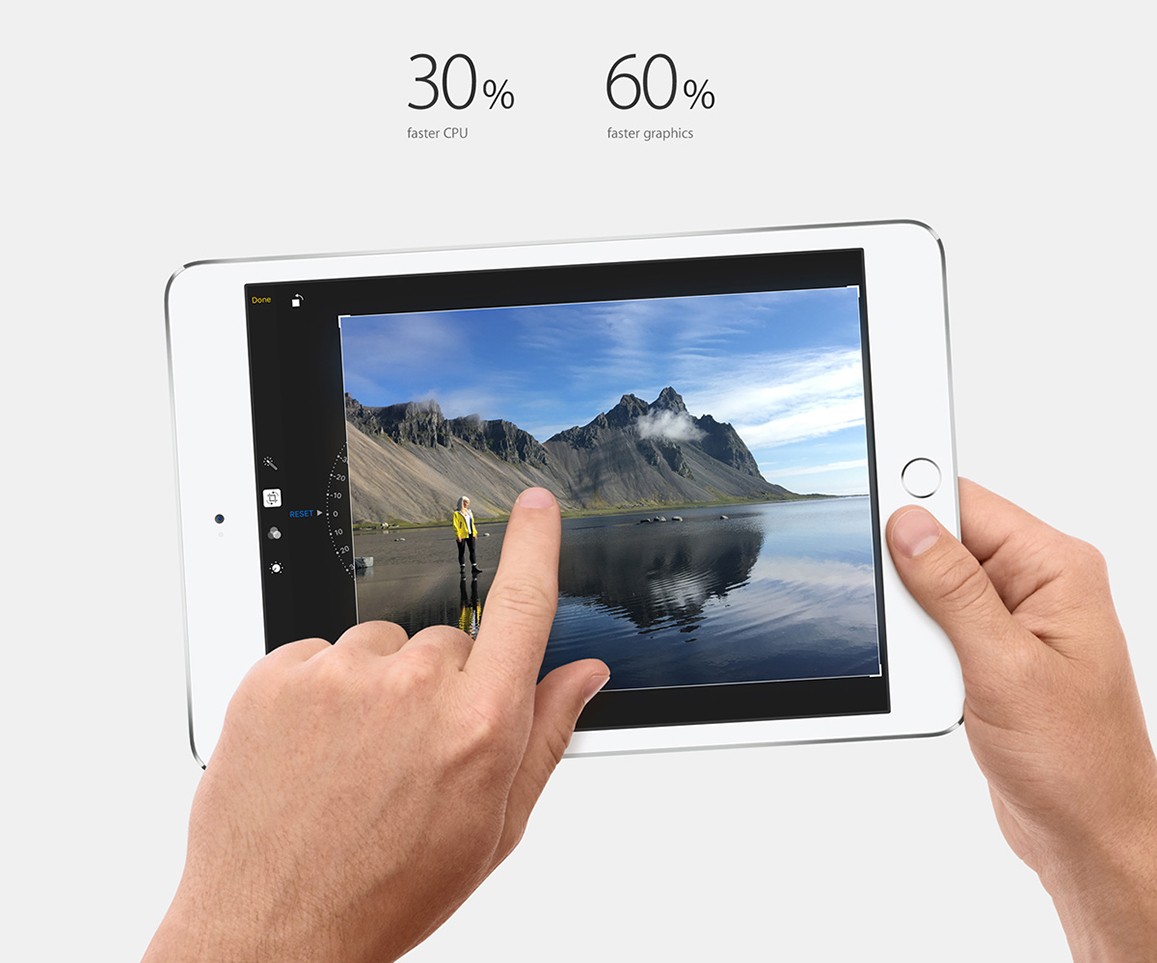 Two amazing cameras. Cleverly disguised as an iPad.
The iSight camera in iPad mini 4 delivers advanced optics, an improved sensor, and an Apple-designed image signal processor. It also includes handy features like panorama, time-lapse, video, slo-mo, and timer modes. The front-facing HD camera has been redesigned, too, with a refined sensor and larger pixels for even better low-light performance. The upshot? All your photos, videos and selfies look incredibly vivid.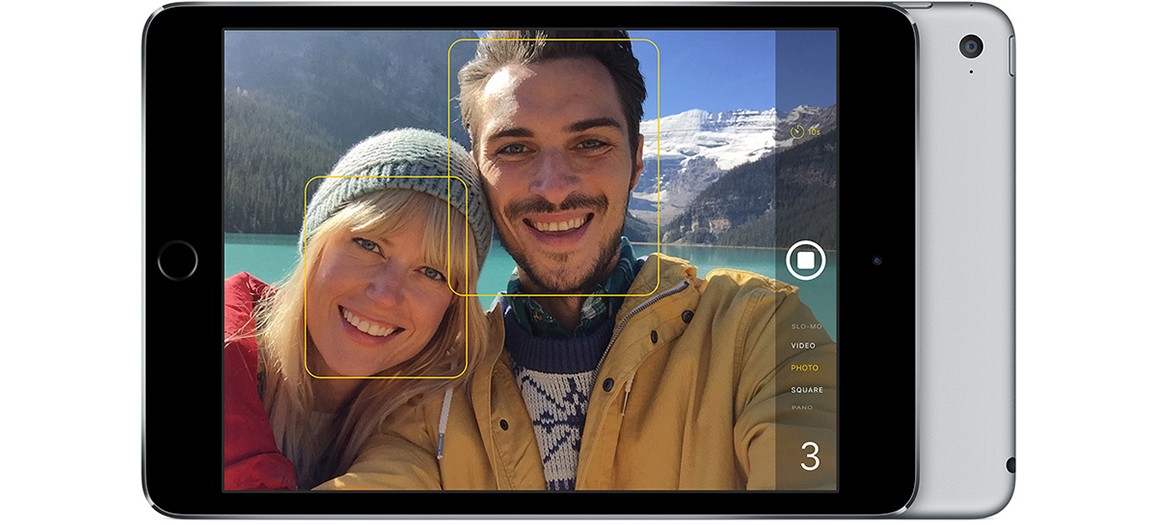 Advanced security. Right at your fingertip.
iPad mini 4 is powered by an A8 chip with second-generation 64bit desktop-class architecture. Whether you're browsing your photos, editing a video, or giving a presentation, your experience will be smooth and seamless.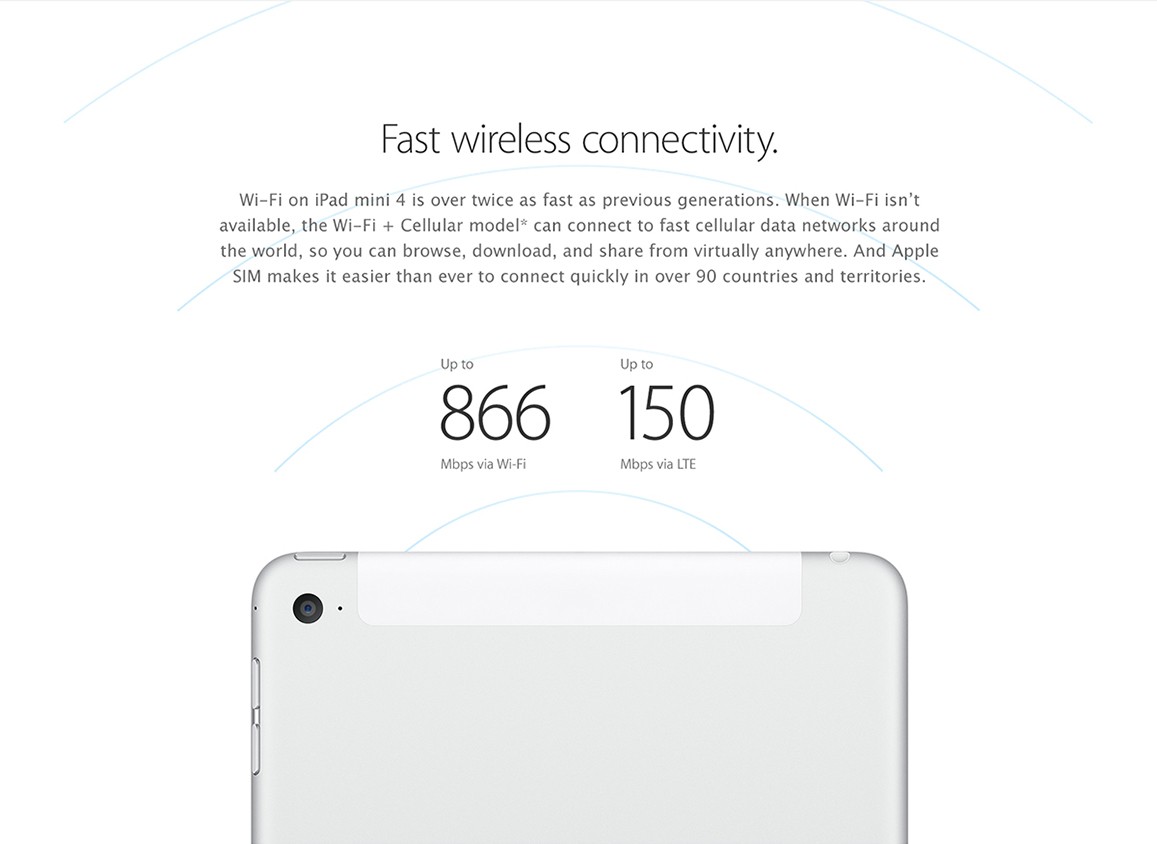 A better experience with every touch.
iPad mini 4 runs iOS 9, an intuitive advanced, and secure mobile operating system. And with improved built-in apps and multitasking features like Slide Over, Split View, and Picture in Picture, iOS 9 helps you get more done in powerful yet simple ways. Whether you're researching on the web while writing a book report or browsing your photos while creating a presentation, you'll get more out of your iPad than ever before.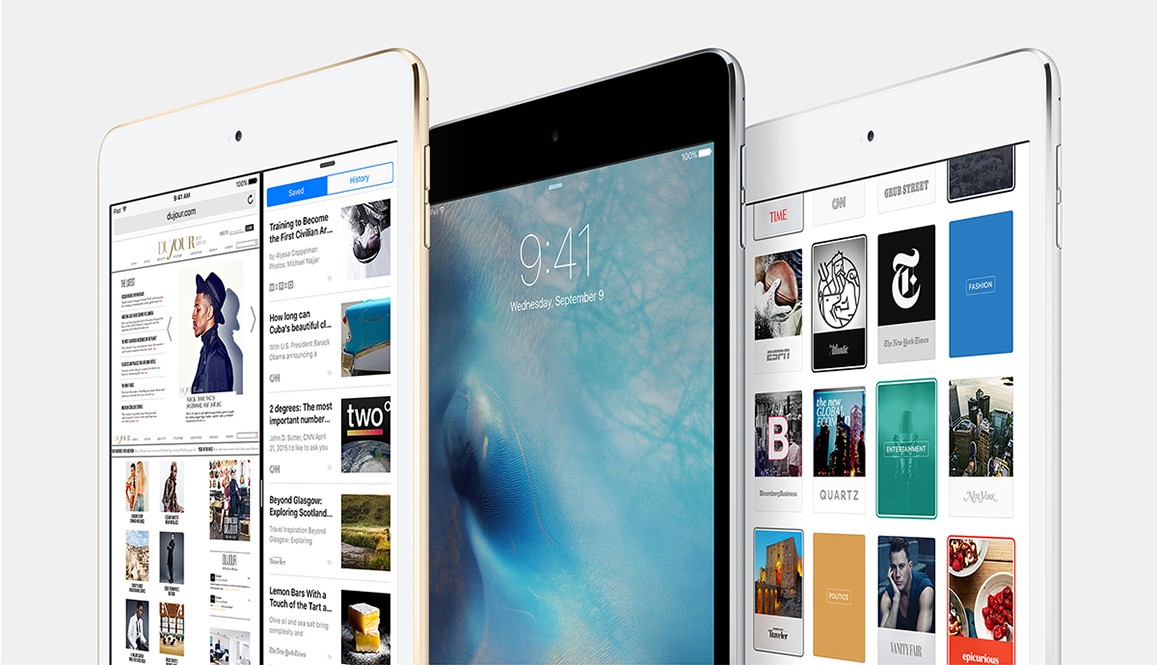 Apps designed for iPad. And everything you want to do with it.
iPad mini 4 comes with powerful built-in apps for the things you do every day, like surfing the web, checking email, editing movies and photos, writing reports, and reading books. And there are hundreds of thousands of apps in the App Store designed to take advantage of its Retina display (instead of simply stretching out iPhone apps). So whether it's photography, gaming, traveling, or managing your finances, you'll find an app that will help you do it better.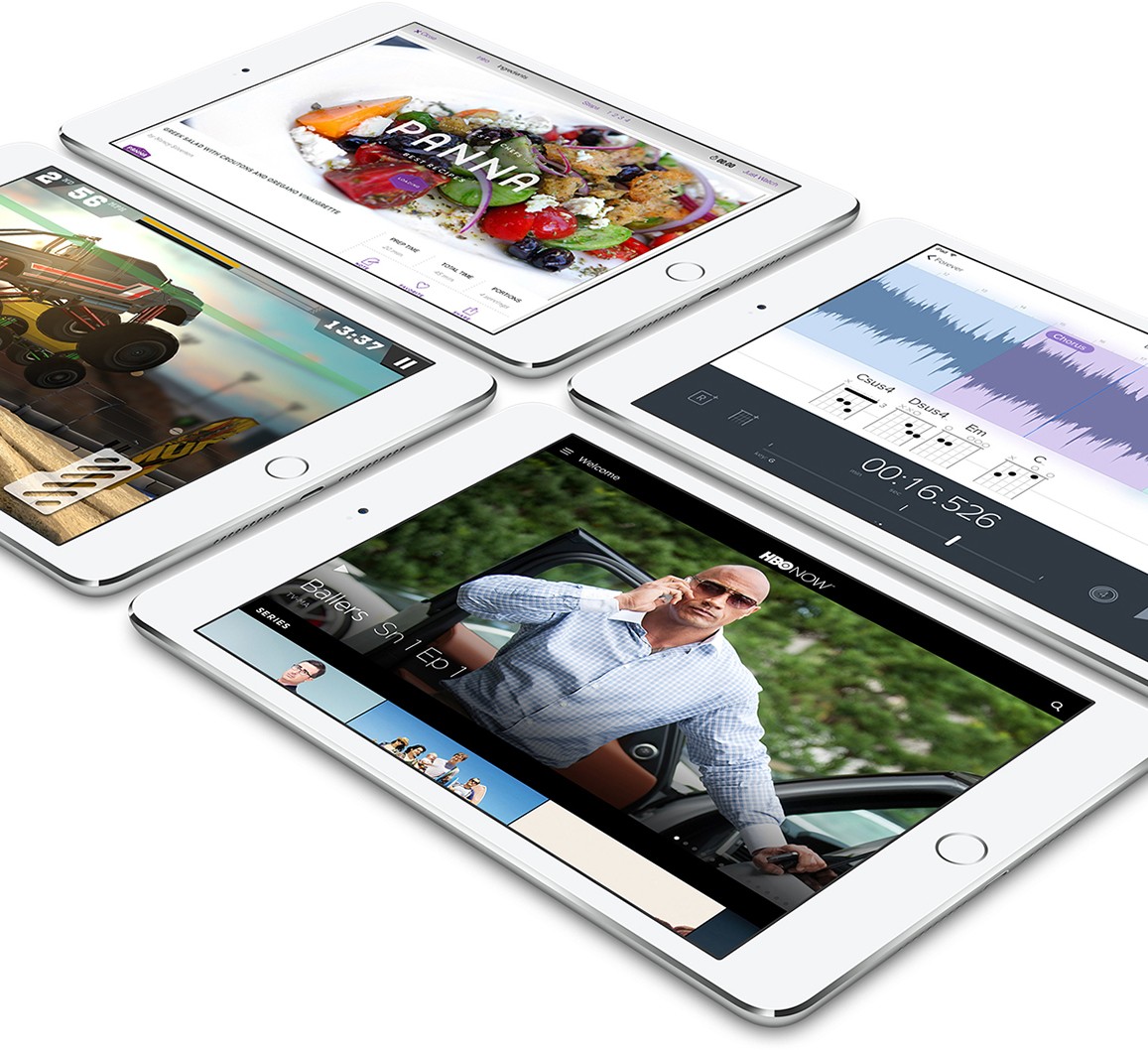 Covers made for iPad mini 4. Colors that match everything else.
The iPad mini 4 Smart Cover and Silicone Case protect your device everywhere you take it. Designed to be paired, the Smart Cover attaches to the front of your device while the Silicone Case snaps onto the back. Together, they provide all-around protection that's available in 10 gorgeous colors.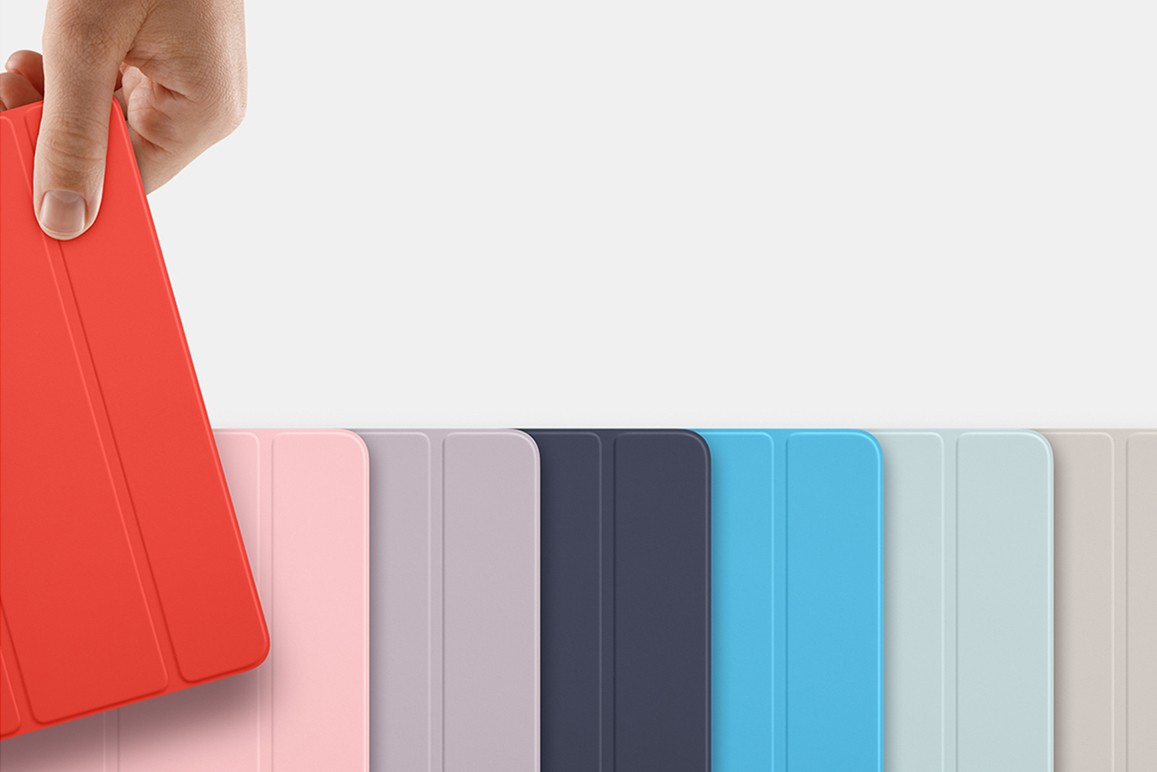 iCloud. Everything you need. Everywhere you need it.
You can store your photos, videos, and other files right on iPad Air 2. Or you can use iCloud to access them securely from anywhere. You can also store and manage them with third-party apps and services. And with just a tap, you can use AirDrop to quickly and easily share documents and files with people nearby. No setup required.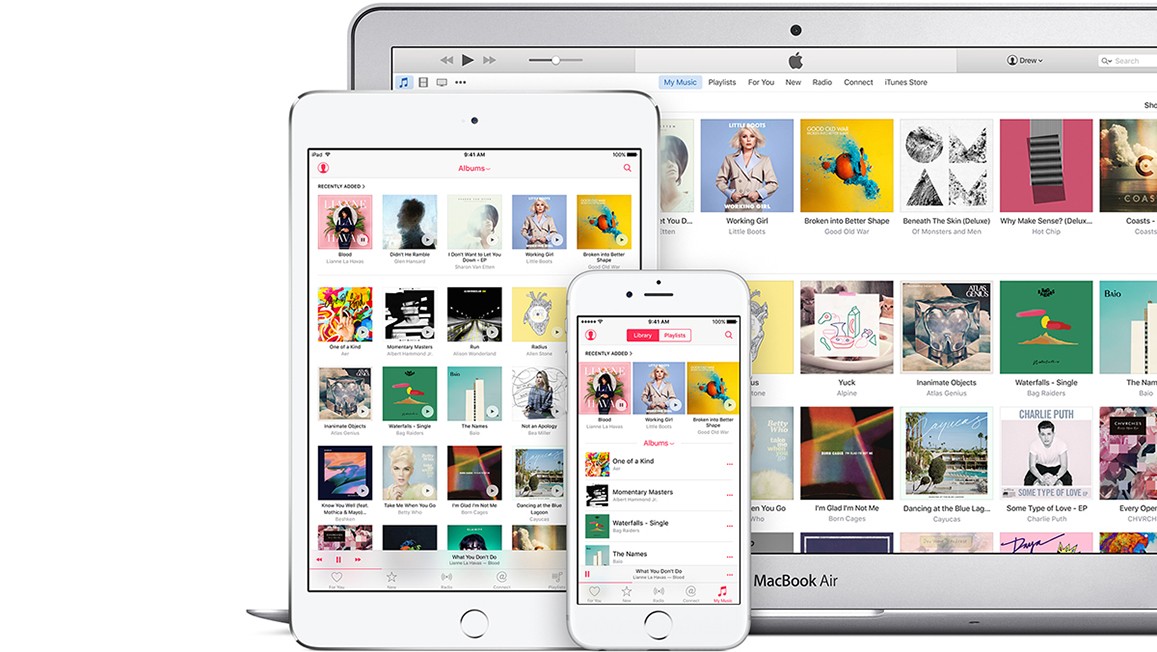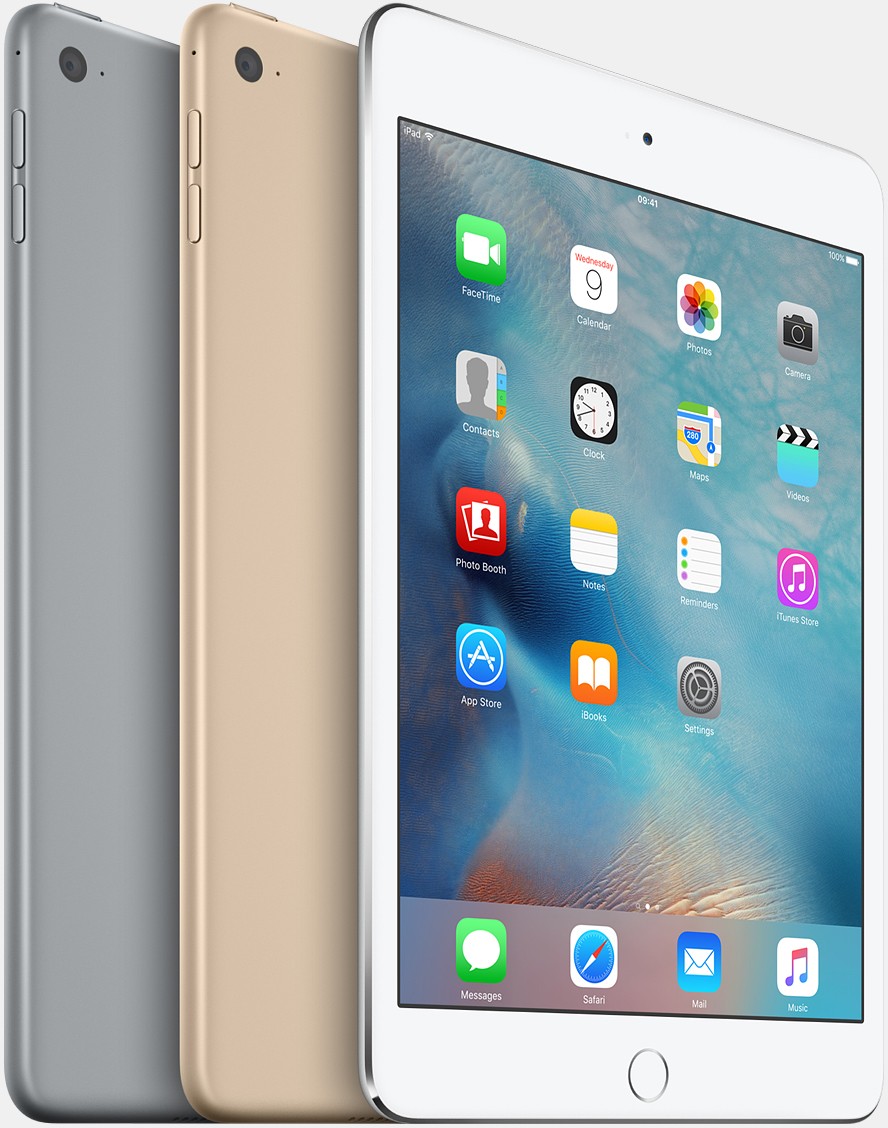 Safe. And secure
iPad Mini 4 and iOS 9 are engineered to work seamlessly together, creating a great user experience in an environment that's designed to be highly secure. Because iOS is engineered with such a focus on security, most of the mobile malware in the world ends up on other platforms. And we're always working to make it even more secure. We lead the industry in delivering operating system updates as quickly as possible, and we make it easy for you to download and install updates on your iPad to take advantage of our latest protections.
Your privacy matters
At Apple, we don't build a profile based on your email content or web browsing habits to sell to advertisers. We don't "monetize" the information you store on your iPad or in iCloud. And we don't read your email or your messages to get information to market to you. Our software and services are designed to make our devices better. Plain and simple.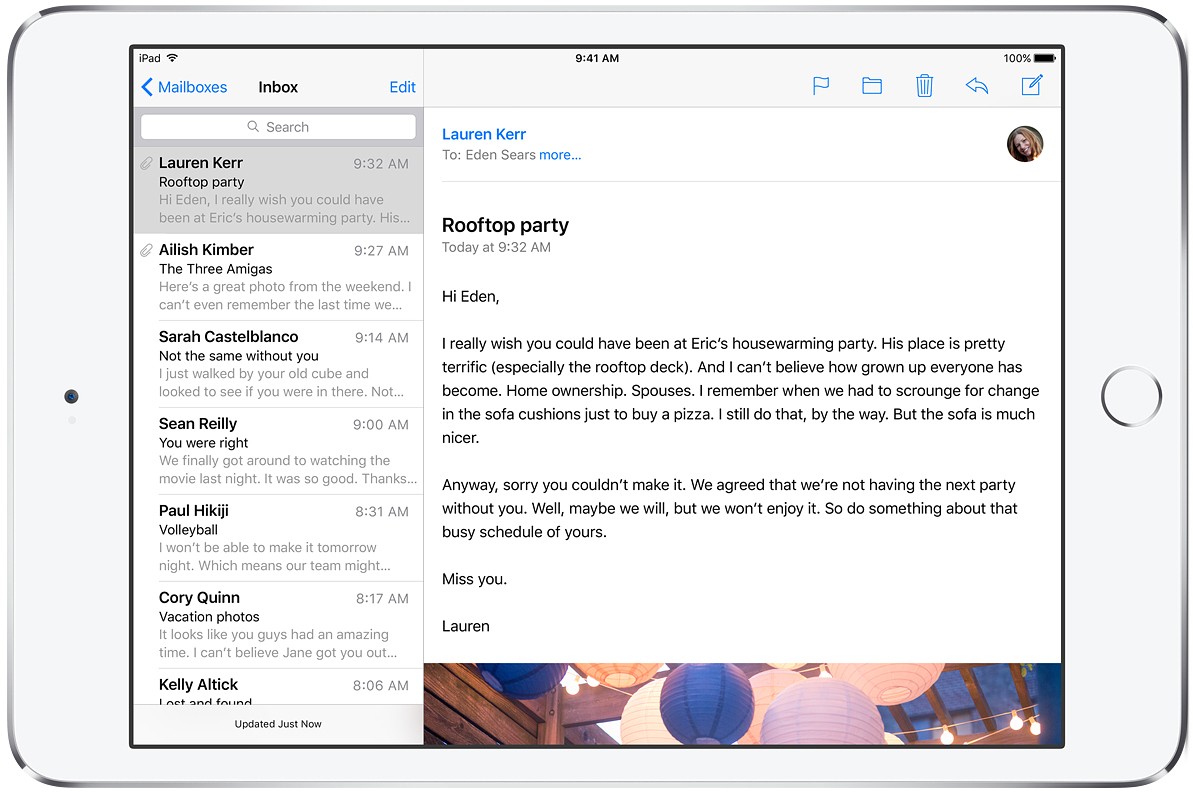 Connect wirelessly with Bluetooth and AirPrint
iPad Mini 4 can connect to thousands of wireless accessories - including third-party keyboards. Using AirPrint, you can print from iPad Mini 4 to most wireless printers.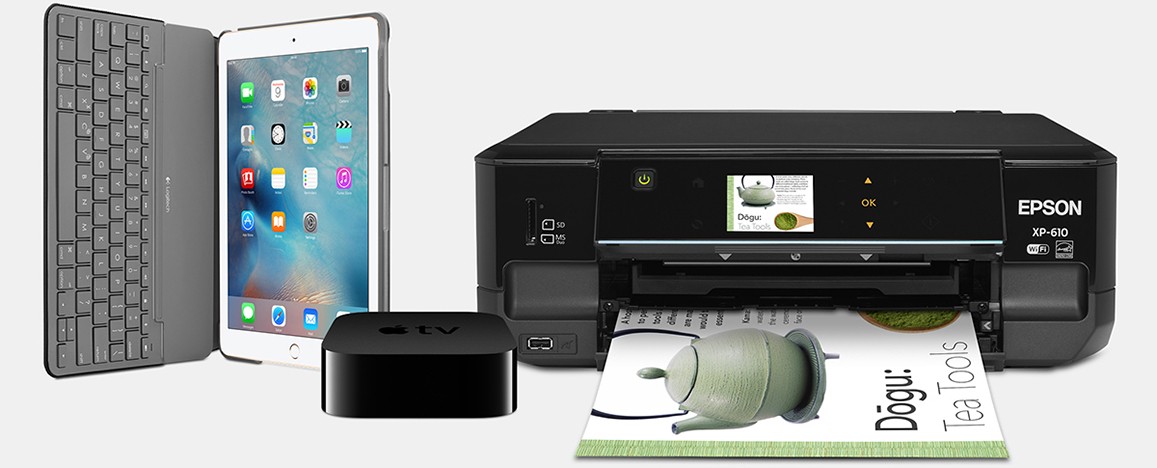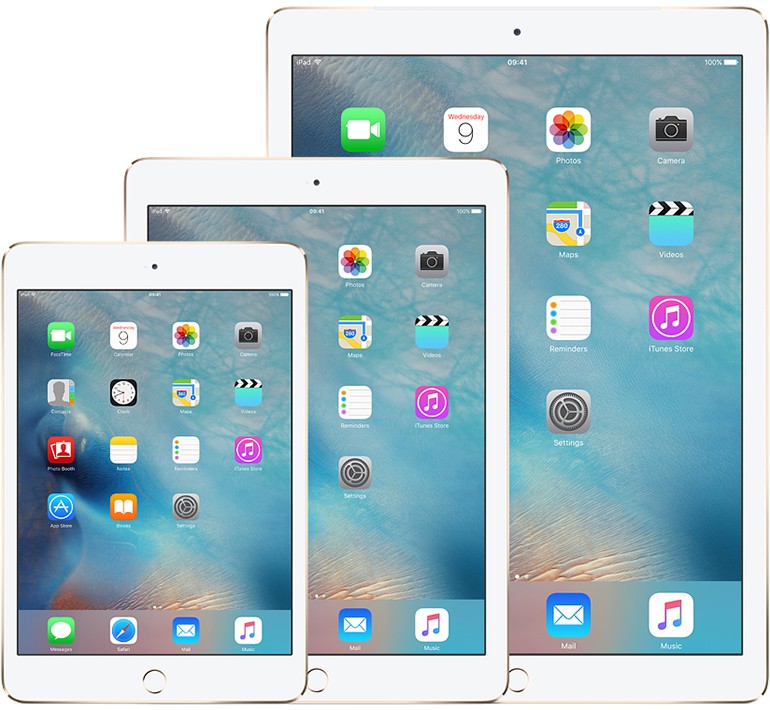 Which iPad?
Compare the features of the different iPad models to see which one is right for you.
Compare
Some features may not be available for all countries or all areas. Visit www.apple.com/ios/feature-availability to see complete list.
Third-party apps optimized for iPad Pro will be available on the App Store in November 2015.
Watch The Martian trailer at http://trailers.apple.com/trailers/fox/themartian. The Martian © 2015 Twentieth Century Fox Films. All rights reserved.
Content is available on iTunes and the App Store. Title availability is subject to change.
TM and © 2015 Apple Inc. All rights reserved.
Order
We will call or email you within one (1) working day to complete your order.
Call Us
DOCOMO PACIFIC Guam+1.671.688.2273

DOCOMO PACIFIC CNMI+1.670.488.2273