Apple iPad Air 2
Apple iPad Air 2

So capable, you won't want to put it down. So thin and light, you won't have to.
For iPad, the goal has always been somewhat paradoxical: to create a device that's immensely powerful, yet so thin and light you almost forget it's here. A device that helps you do amazing things, without ever getting in your way. iPad Air 2 is all that. And then some.

Not just a thinner display. A beautiful display.
To create the astonishingly thin silhouette of iPad Air 2, the Retina display was redesigned, fusing what had been three layers into one. Not only did this make the display thinner, it made it better, with more vivid colors coating was added, giving iPad Air 2 one of the best least reflective displays of any tablet in the world.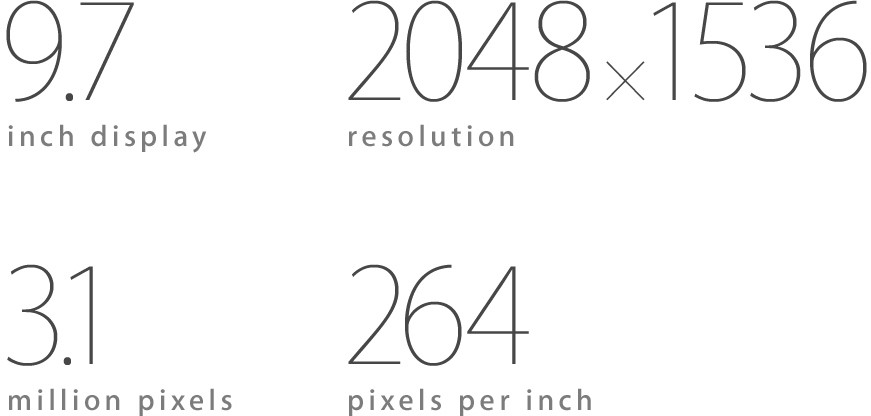 Massive power. In a minimal form.
Not only is iPad Air 2 thinner, it's also a lot more powerful. We designed a chip, the A8X, that delivers substantially better CPU and graphics performance than its predecessor. In fact, with its 64-bit desktop-class architecture, iPad Air 2 is as powerful as many personal computers. It's power efficient, too, with a 10-hour battery life that lets you work, play, surf, and shop all day long.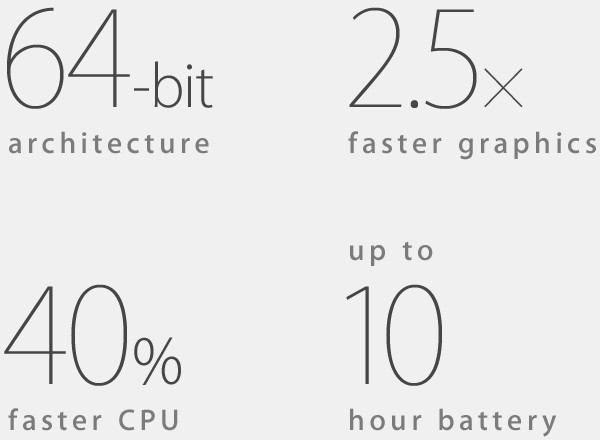 Advanced security. Right at your fingertip.
iPad Air 2 comes with our breakthrough Touch ID technology. It gives you an unprecedented level of security because it uses nature's most perfect password: your fingerprint. So with just one touch, you can instantly unlock your iPad Air 2 or make secure purchases from the App Store.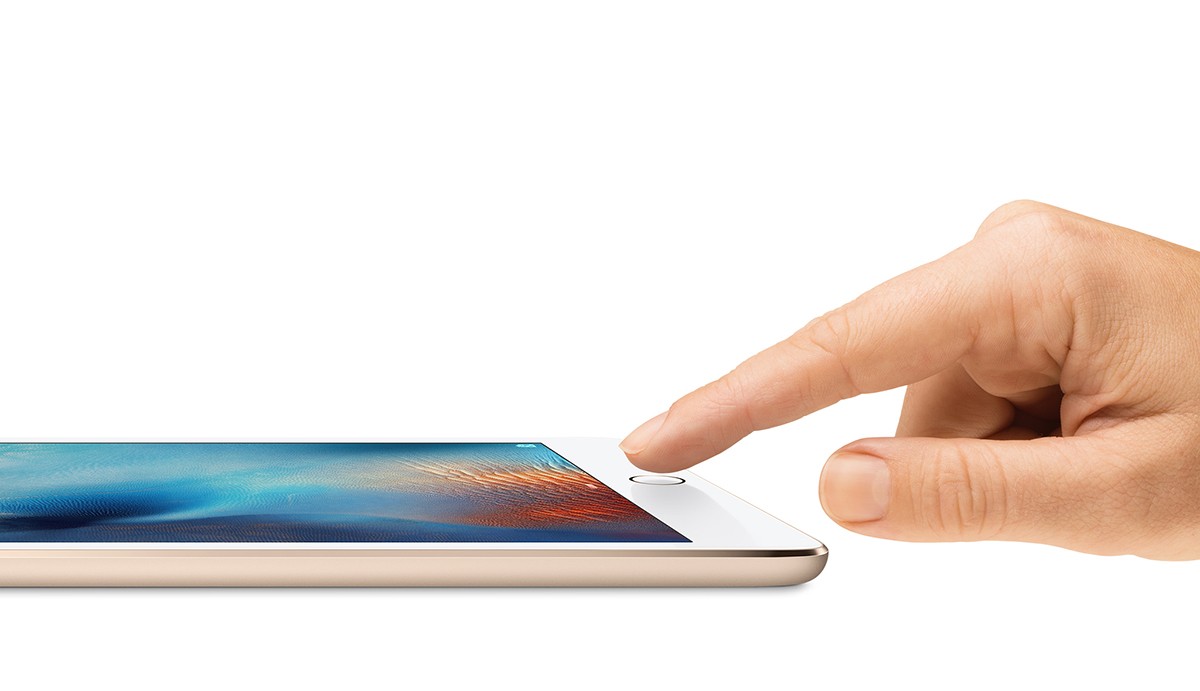 Two amazing cameras. Cleverly disguised as an iPad.
The iSight camera in iPad Air 2 delivers advanced optics, an improved sensor, and a powerful Apple-designed image signal processor. There are features like panorama, time-lapse videos, slo-mo, and burst and timer modes. The front-facing FaceTime HD camera has been redesigned, too, with an improved sensor and larger pixels for even better low-light performance. The upshot? All your photos, videos and selfies look incredible.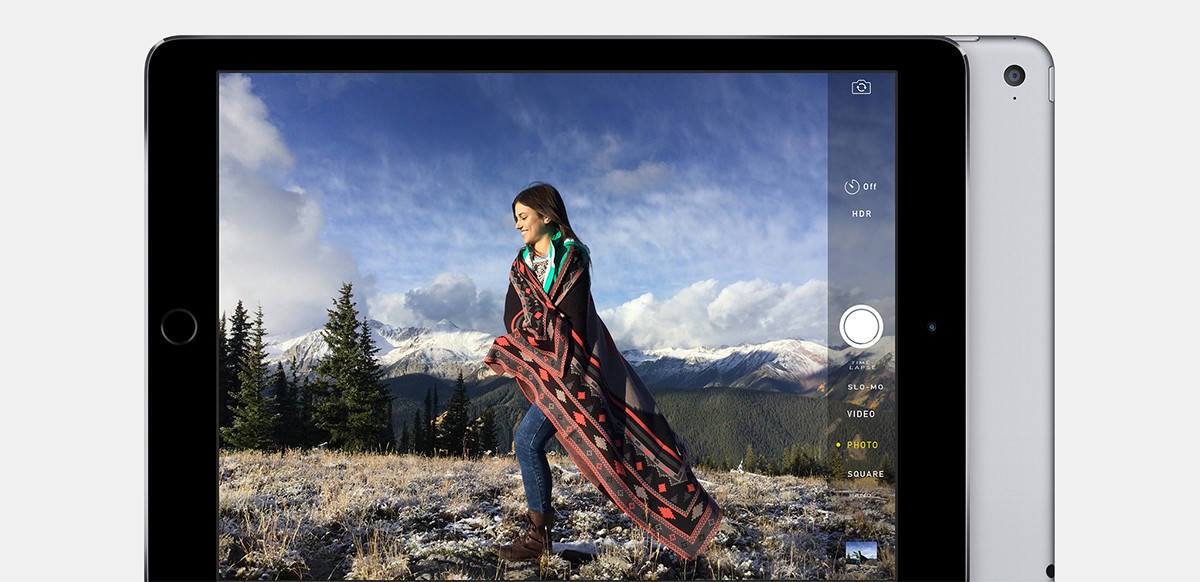 Faster wireless. Good things come to those who don't wait.
Wi-Fi on iPad Air 2 is fast - more than twice as fast as the previous generation - so downloading movies and streaming videos take less time. Whether or not you're in Wi-Fi range, the superfast Wi-Fi + Cellular model supports a wide range of networks around the world. In addition, the cellular model lets you choose from a variety of carriers and flexible short-term plans. So you can make fast connections even when you're on the go.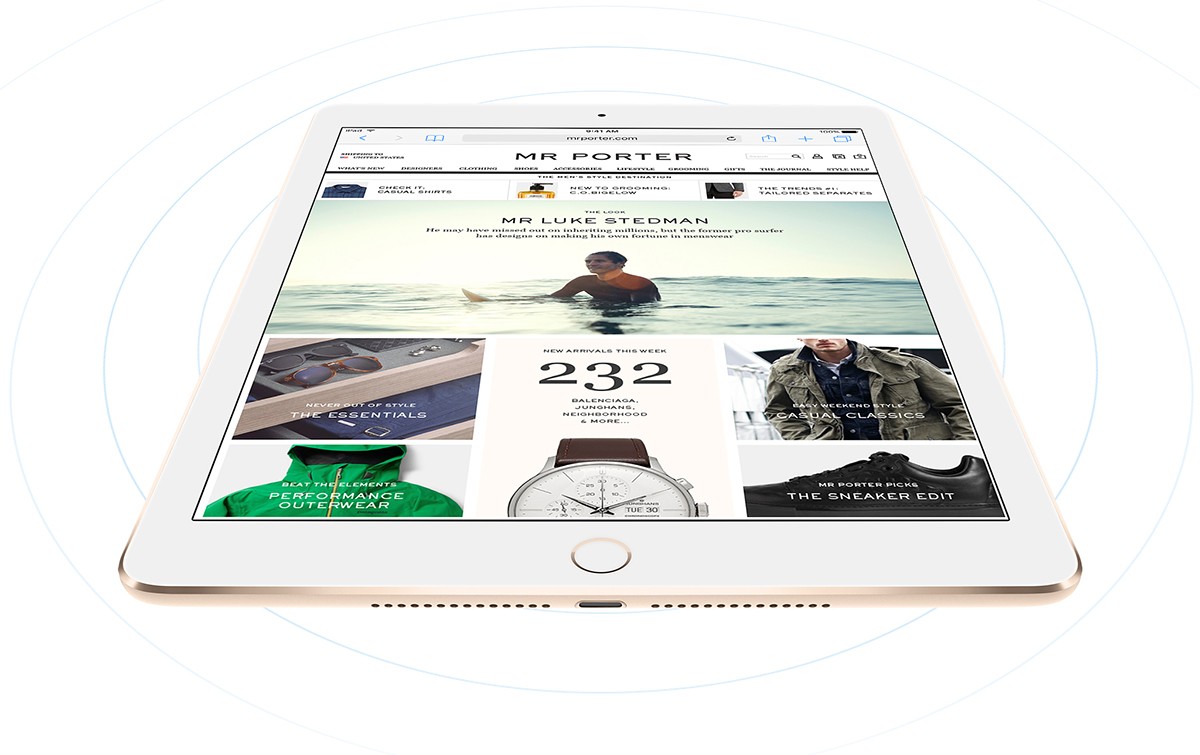 Apps designed for iPad. And everything you want to do with it.
iPad Air 2 comes with powerful apps for the things you do every day, like surfing the web, checking email, editing movies and photos, writing reports, and reading books. And there are hundreds of thousands of apps on the App Store, designed specifically for the large Retina display (instead of stretched-out phone apps). So whether it's photography, gaming, traveling, or managing your finances, you'll find an app that will help you do it better.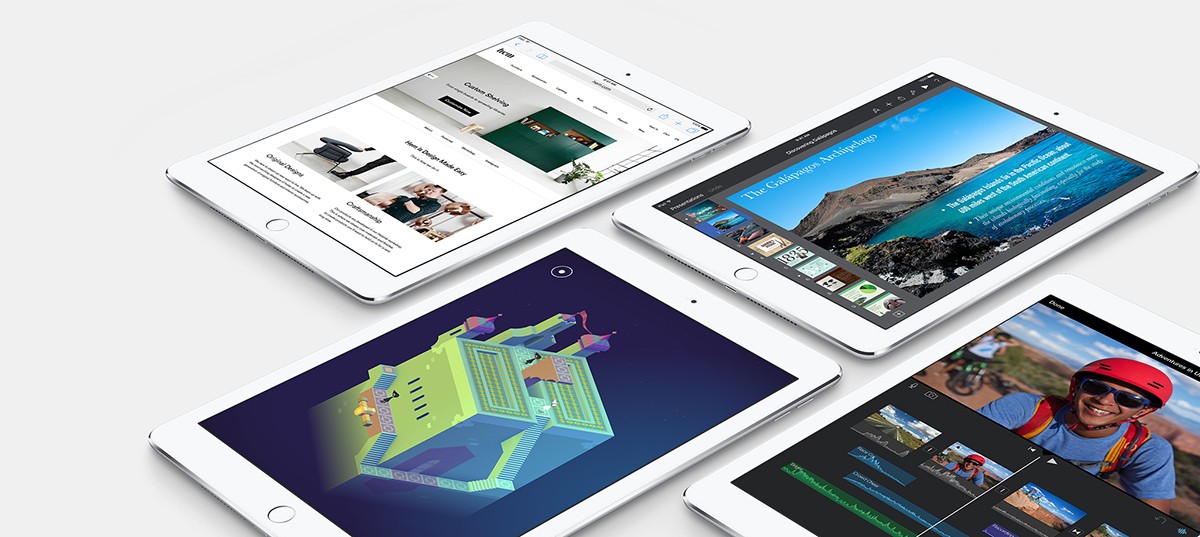 A better experience with every touch.
iPad Air 2 runs iOS 9, the most intuitive, advanced and secure mobile operating system. And with improved built-in apps multitasking features like Slide Over, Split View, and Picture in Picture, iOS 9 helps you get more done in powerful yet simple ways. Whether you're researching on the web while writing a book report or browsing your photos while creating a presentation, you'll get more out of your iPad than ever before.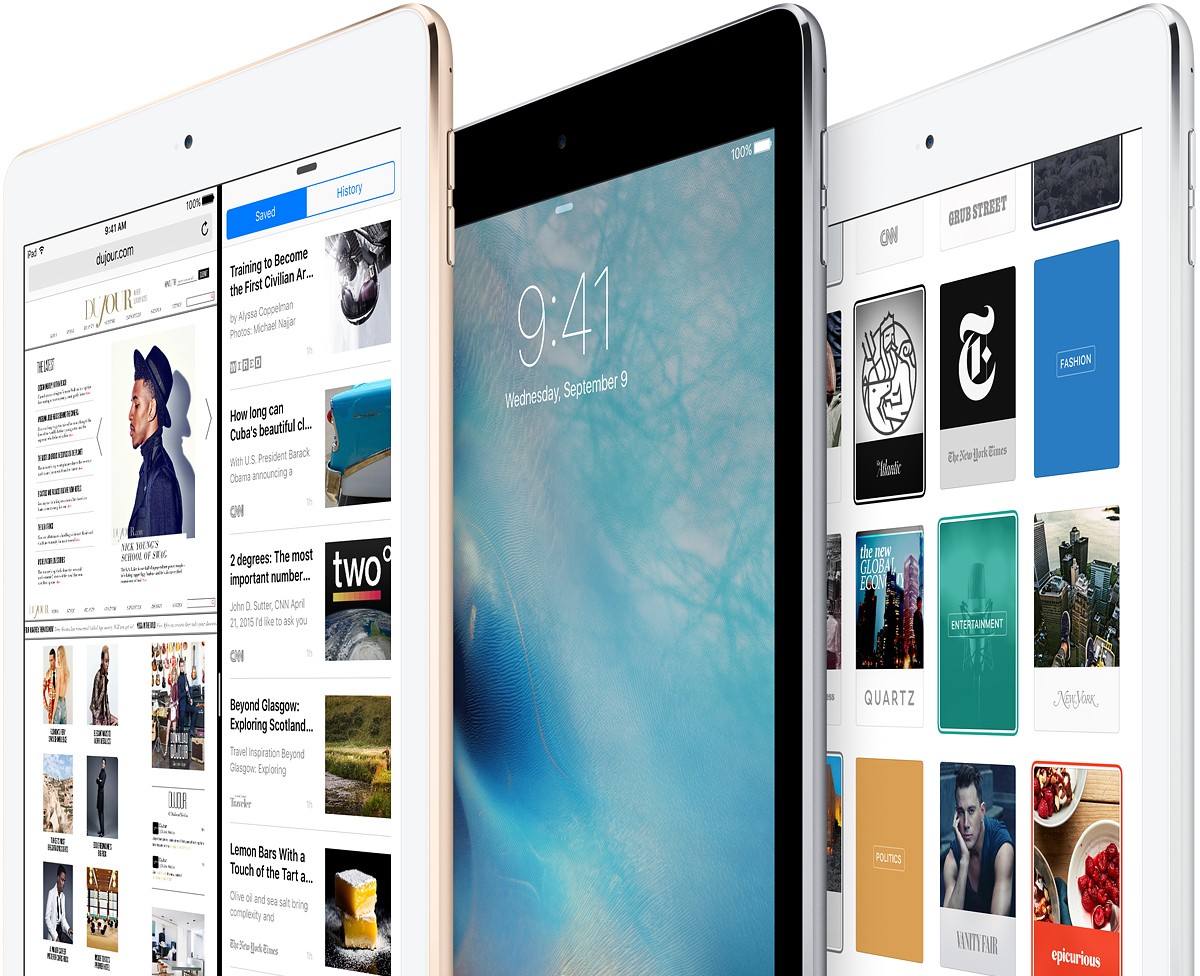 Covers and Cases for iPad Air 2.
Protect every pixel of iPad Air 2 with a Smart Cover or Smart Case. Available in seven bright colors, the Smart Cover is made from durable polyurethane. The Smart Case, in rich aniline-dyed leather, protects both the front and back of your iPad.

iCloud. Everything you need. Everywhere you need it.
You can store your photos, videos, and other files right on iPad Air 2. Or you can use iCloud to access them securely from anywhere. You can also store and manage them with third-party apps and services. And with just a tap, you can use AirDrop to quickly and easily share documents and files with people nearby. No setup required.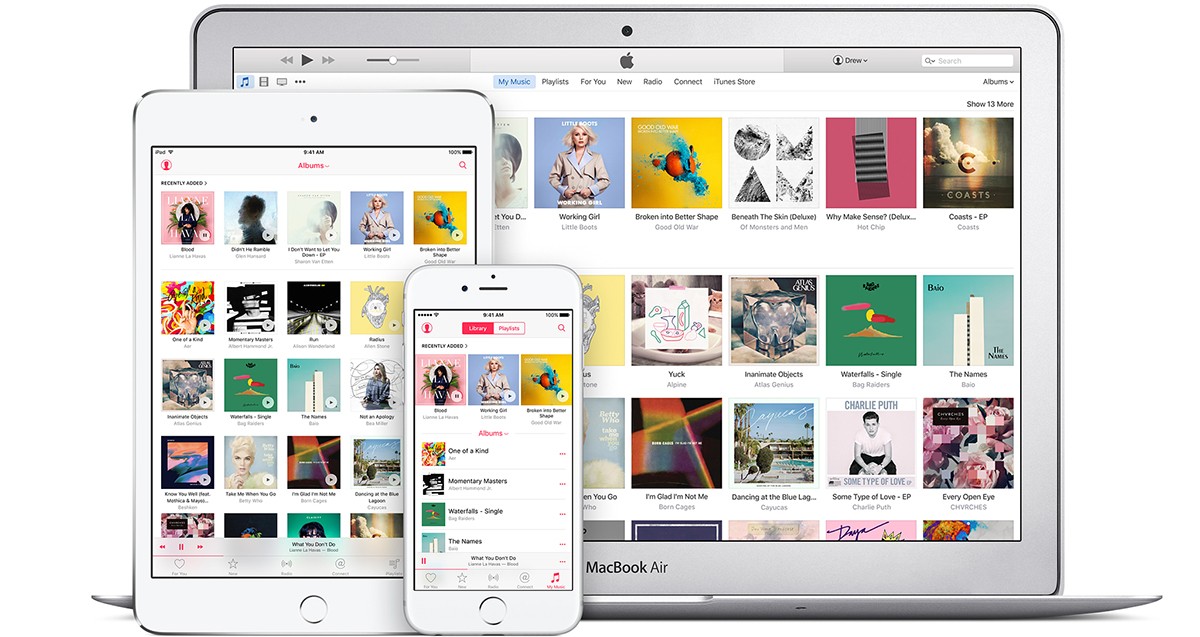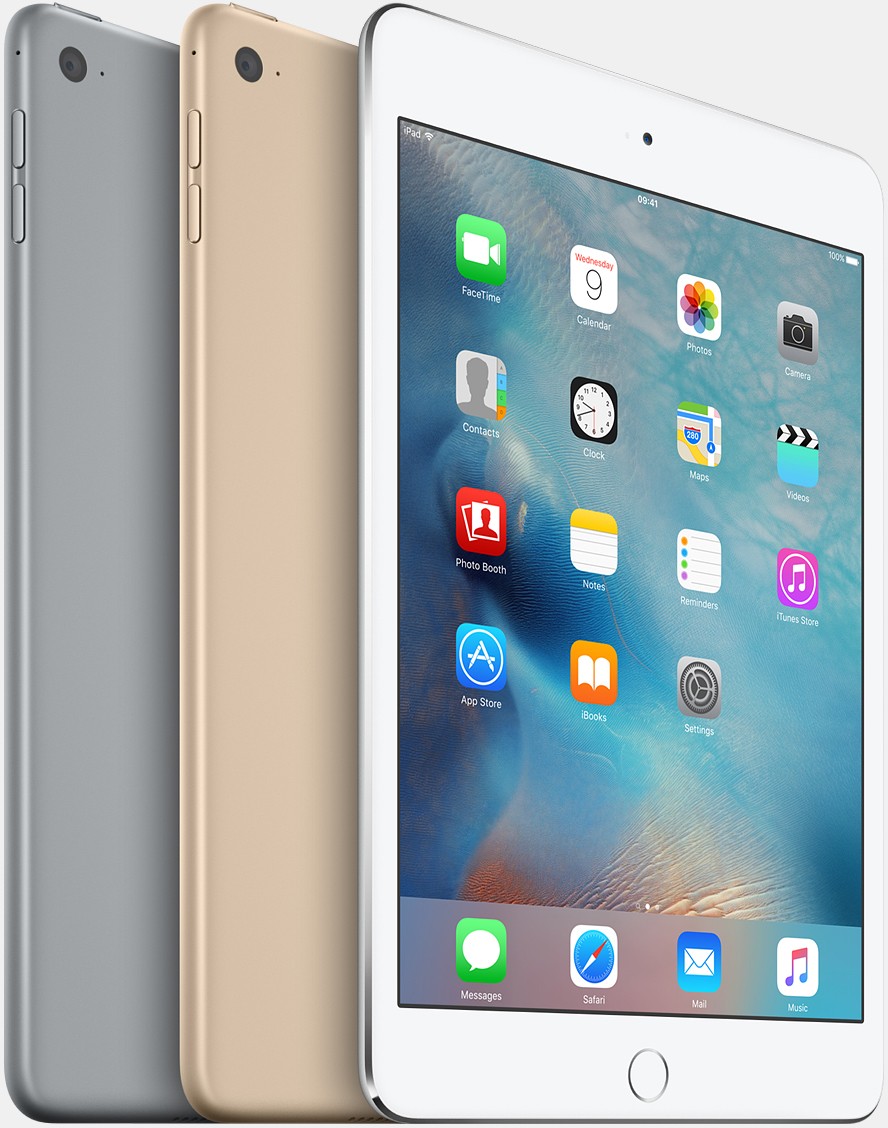 Safe. And secure
iPad Mini 4 and iOS 9 are engineered to work seamlessly together, creating a great user experience in an environment that's designed to be highly secure. Because iOS is engineered with such a focus on security, most of the mobile malware in the world ends up on other platforms. And we're always working to make it even more secure. We lead the industry in delivering operating system updates as quickly as possible, and we make it easy for you to download and install updates on your iPad to take advantage of our latest protections.
Your privacy matters
At Apple, we don't build a profile based on your email content or web browsing habits to sell to advertisers. We don't "monetize" the information you store on your iPad or in iCloud. And we don't read your email or your messages to get information to market to you. Our software and services are designed to make our devices better. Plain and simple.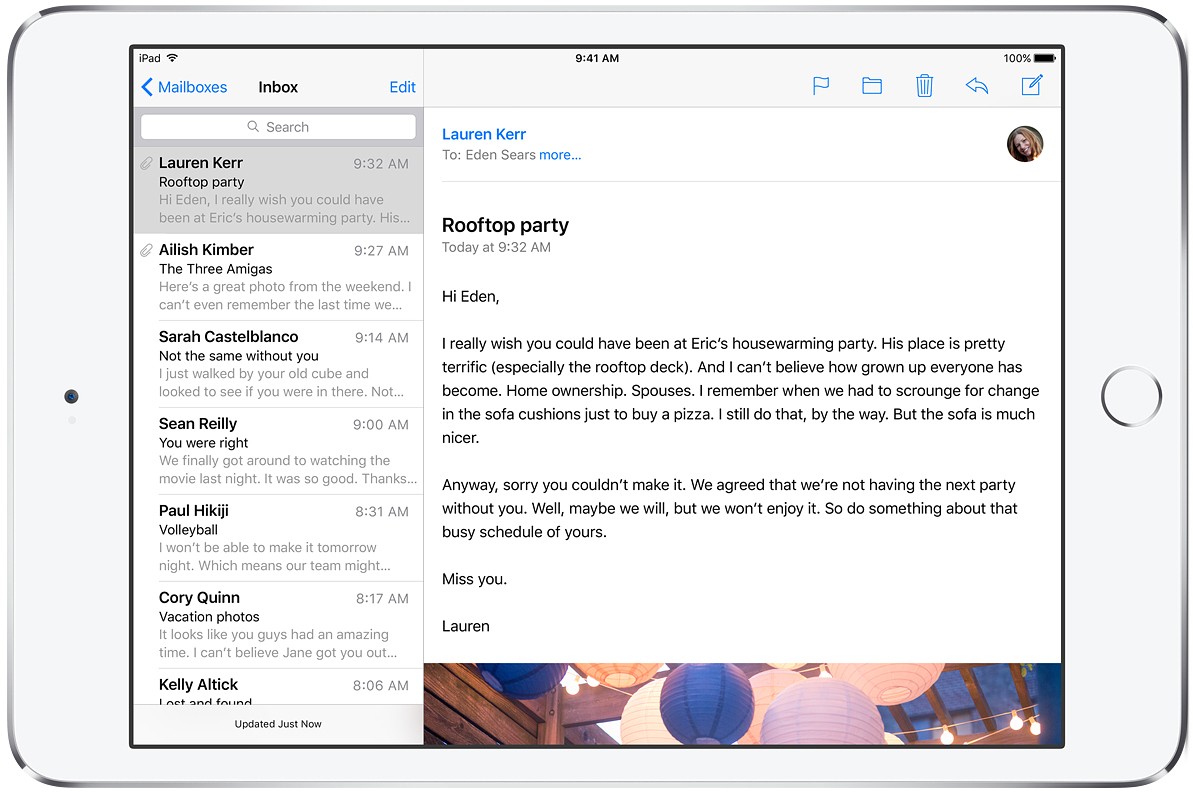 Connect wirelessly with Bluetooth and AirPrint
iPad Mini 4 can connect to thousands of wireless accessories - including third-party keyboards. Using AirPrint, you can print from iPad Mini 4 to most wireless printers.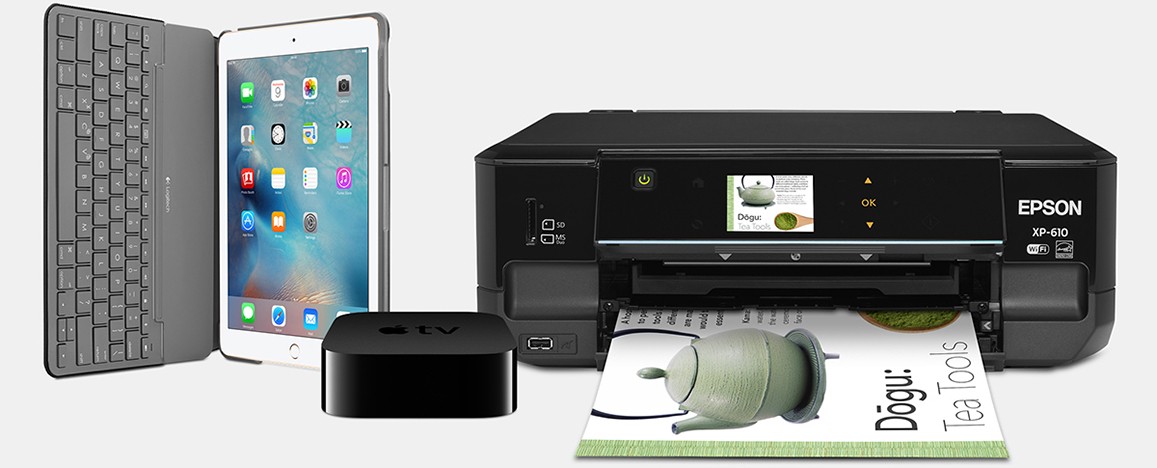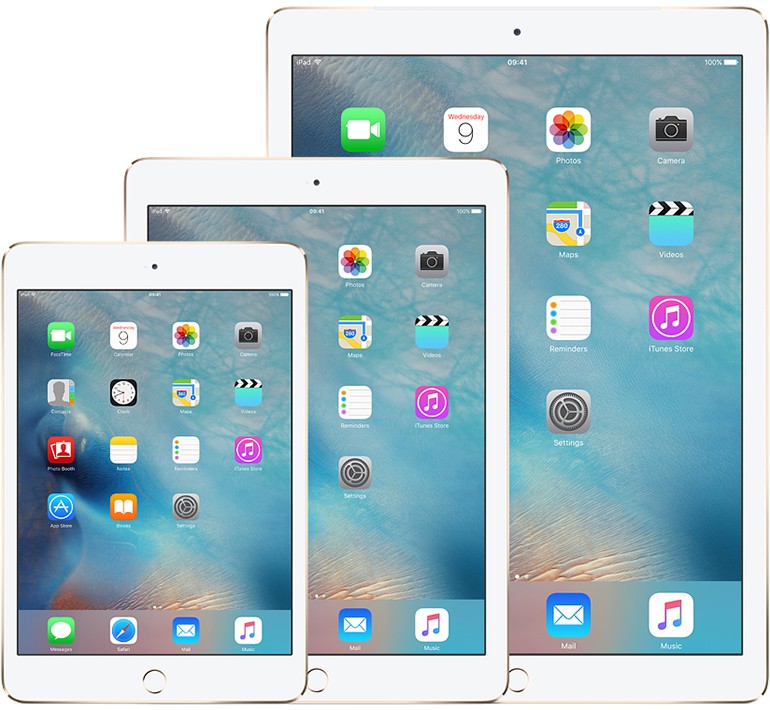 Which iPad?
Compare the features of the different iPad models to see which one is right for you.
Compare
Battery life varies by use and onfiguration. See www.apple.com/batteries for more information.

Cellular data service is available only on Wi-Fi + Cellular models. Data plan required. Check with your carrier for details. Speeds will vary based on site conditions.

Sold separately.

iCloud requires an iCloud-enabled device. Some features require iOS 9 and OS X El Capitan. Some features require a Wi-Fi connection. Some features are not available in all countries. Access to some services is limited to 10 devices.
Content is available on iTunes. Title availability is subject to change.
TM and © 2015 Apple Inc. All rights reserved.
Order
We will call or email you within one (1) working day to complete your order.
Call Us
DOCOMO PACIFIC Guam+1.671.688.2273

DOCOMO PACIFIC CNMI+1.670.488.2273