Apple iPad (8th generation)
Apple iPad (8th generation)
Delightfully capable.
Surprisingly affordable.
The new iPad combines tremendous capability with unmatched ease of use and versatility. With the powerful A12 Bionic chip, support for Apple Pencil and the Smart Keyboard, and the amazing new things you can do with iPadOS 14, now there's even more to love about iPad.¹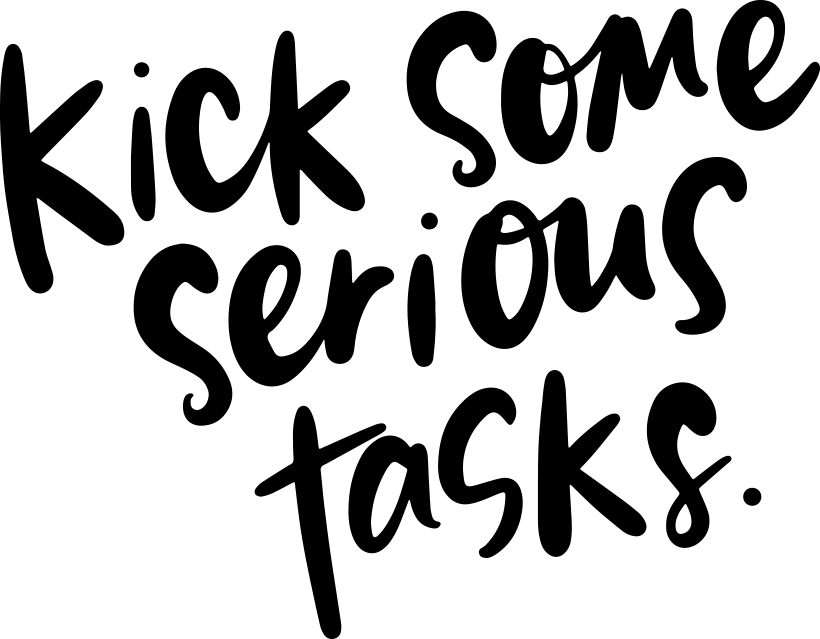 With iPad, getting work done is all hustle and no hassle. You can easily edit a document while researching something on the web at the same time. Manage all your files in one convenient spot with the Files app. And when you want to write a term paper or create a presentation, you can simply use the onscreen keyboard or attach the full-size Smart Keyboard.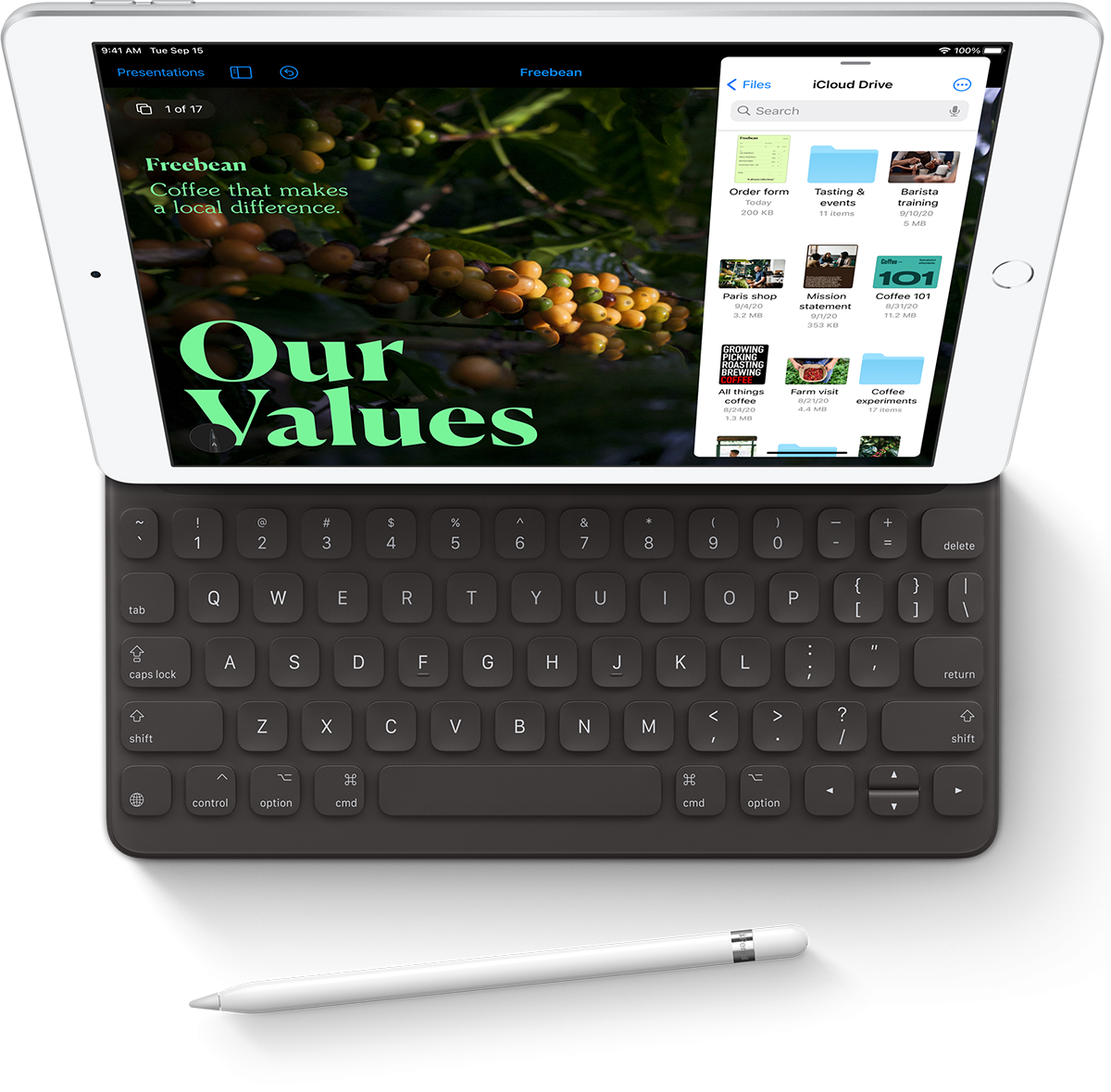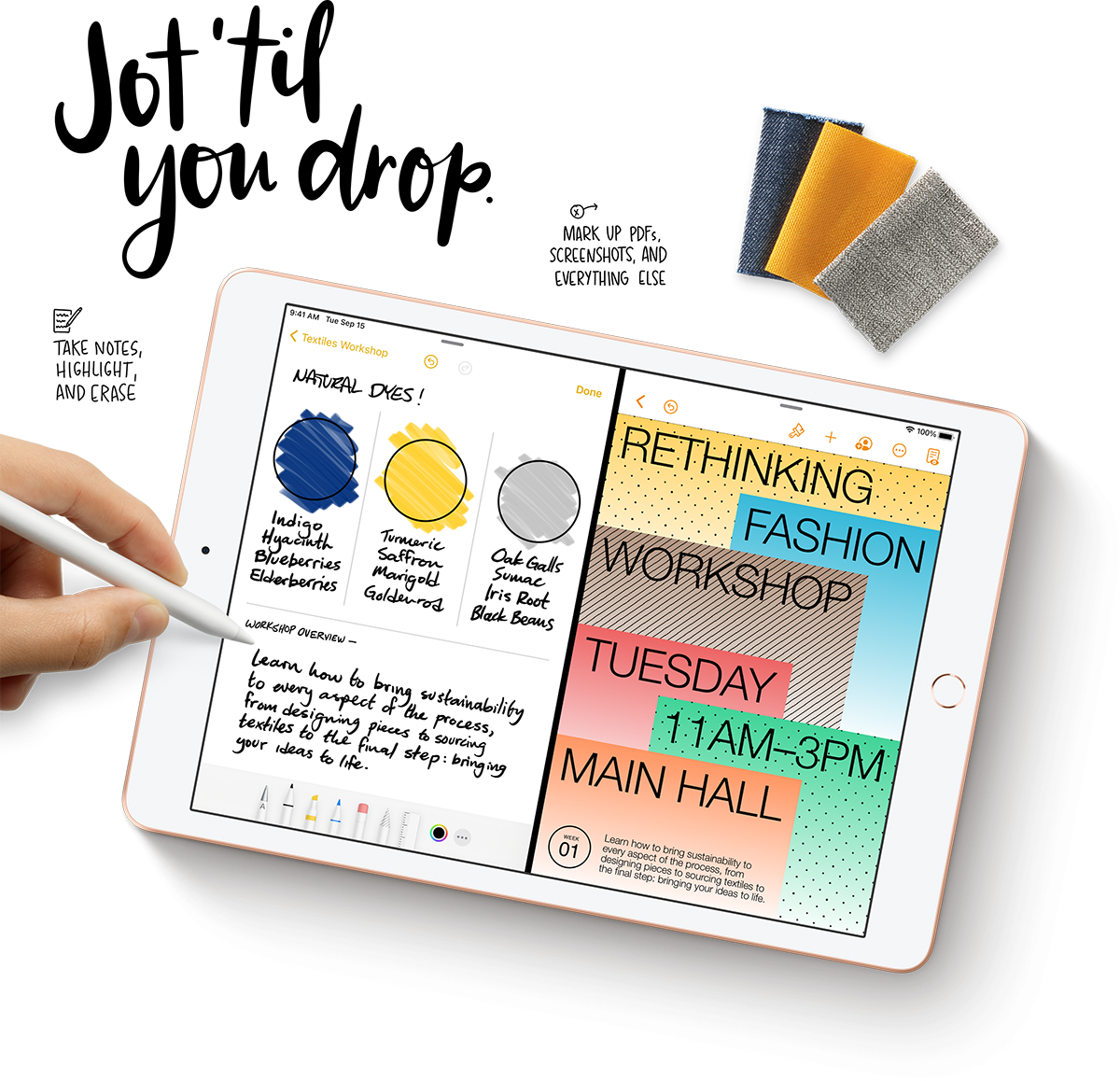 Paired with the power of iPadOS, Apple Pencil makes note-taking with iPad a breeze. Do things like sign paperwork, mark up a document, or sketch out an idea. It feels as natural to use as a pencil, but with so much more capability.
Let your curiosity run wild with iPad. The App Store is the best place to discover apps that let you get a leg up in geometry, learn a new language, and attend virtual classes. You can even use augmented reality to learn something exciting, like watching the history of spaceflight unfold in your living room or making characters from your favorite book literally leap off the page.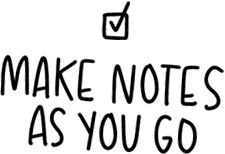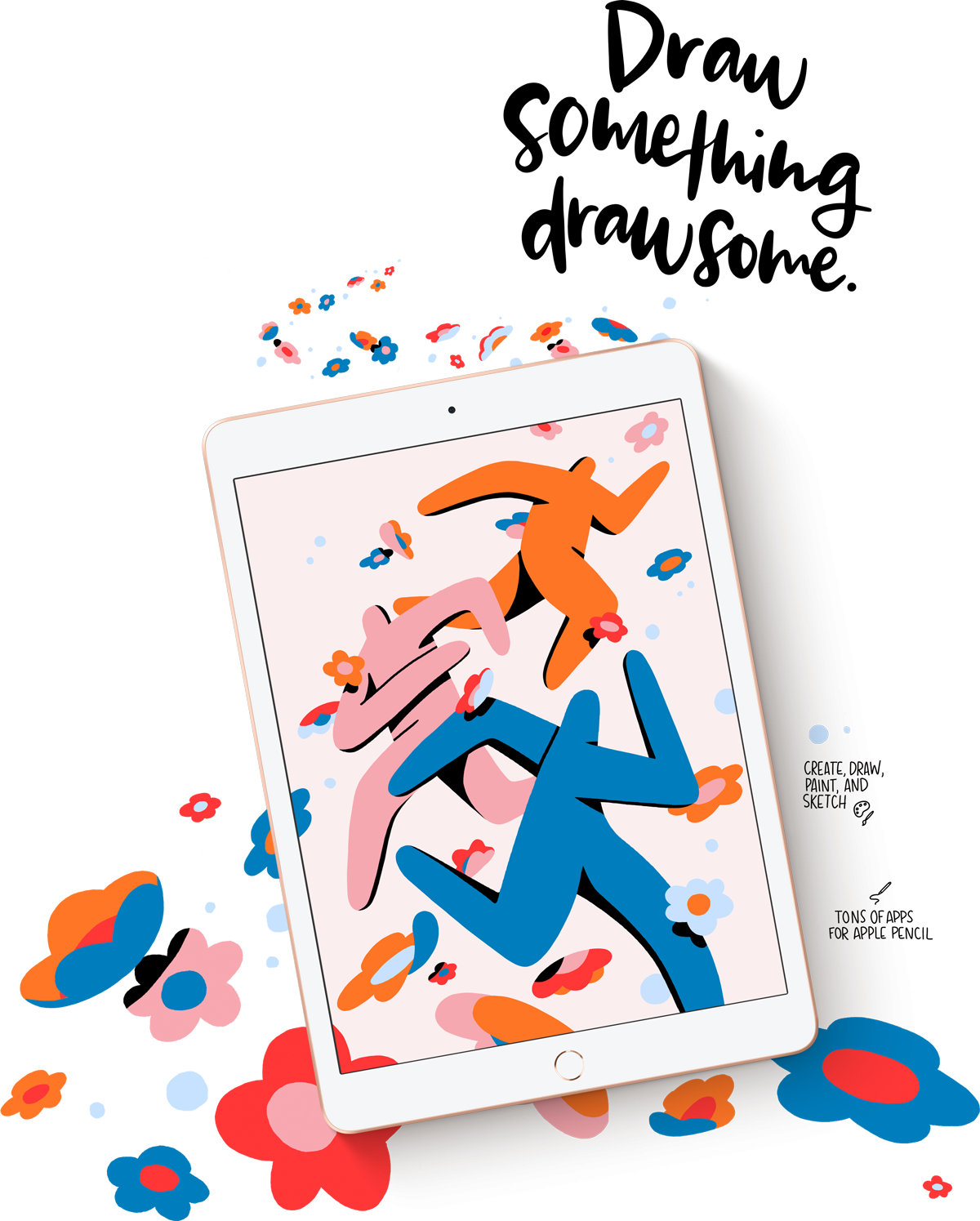 iPad lets you express your creative ideas in so many ways. Whether you're taking notes, designing a logo, or just sketching up a storm, Apple Pencil is the perfect tool to bring your vision to life. It's designed to feel intuitive and let you draw with pixel-perfect precision.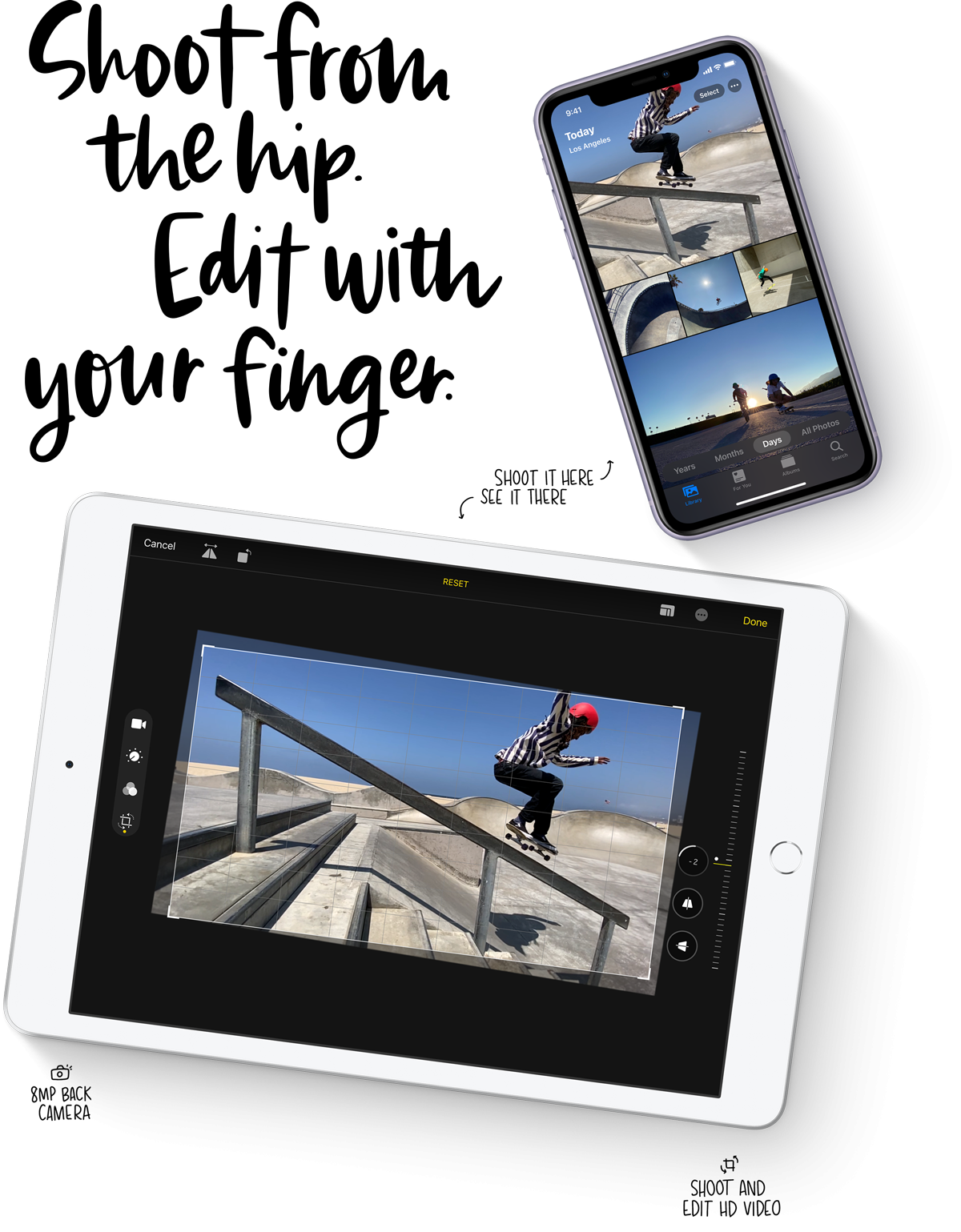 No matter how you capture your photos and videos — with the 8MP back camera or the front HD camera on iPad, with an iPhone, or with a digital camera — you'll love editing them on the large, immersive screen of your iPad. Add fun effects, apply filters, crop, or rotate. Once you've got your perfect shot, share it to your social feeds or send it to friends with a tap.²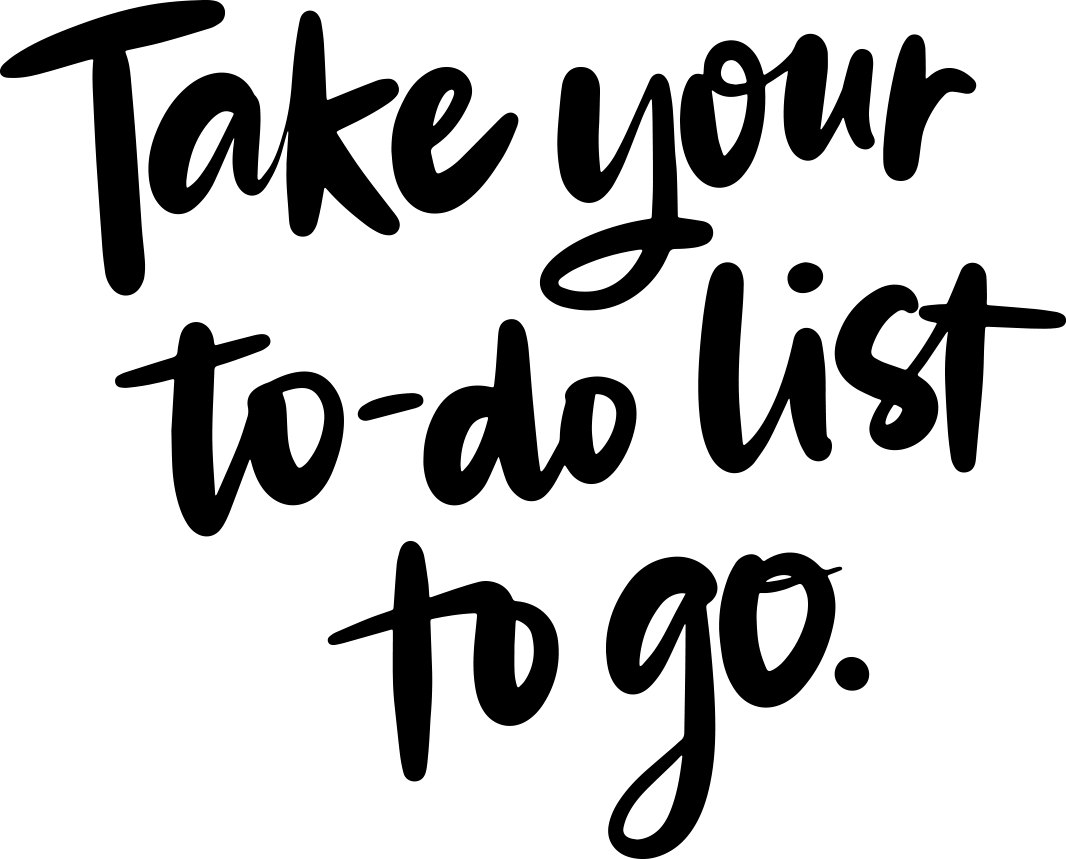 With a thin and light design and fast Wi-Fi and cellular, iPad is designed to go where your life goes.³ So you can browse the web, download books, and more, wherever you are. And with up to 10 hours of battery life, you can do it all on a single charge.⁴ It does pretty much everything but carry itself.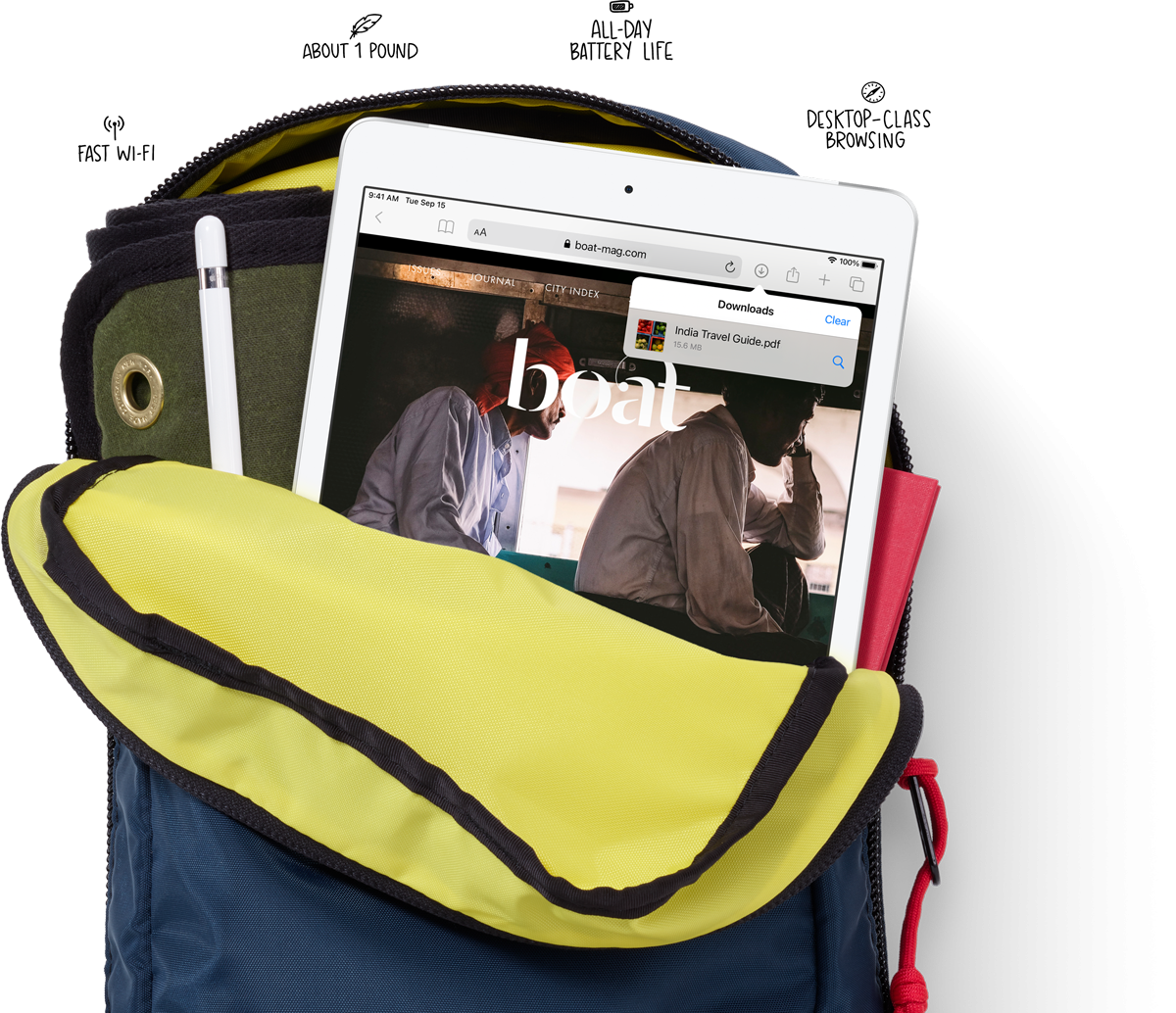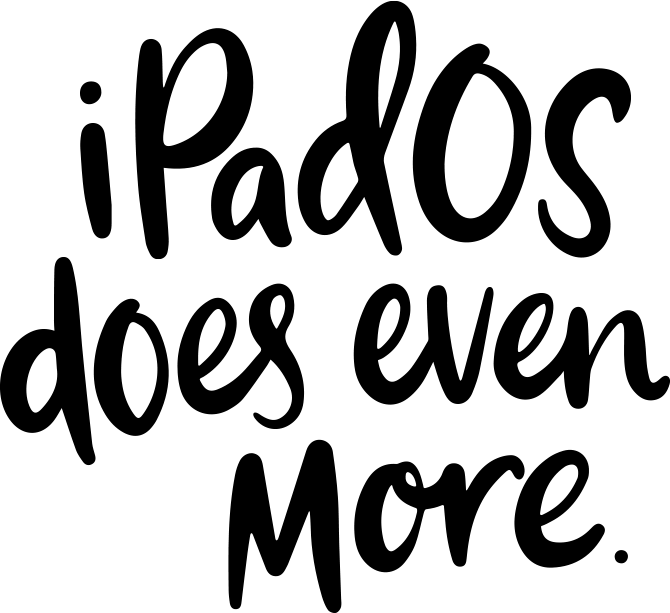 iPadOS pushes what's possible with distinct experiences that take advantage of the unique things iPad can do. New features include an incredible note-taking experience and a redesigned compact search interface that makes iPad even easier to use.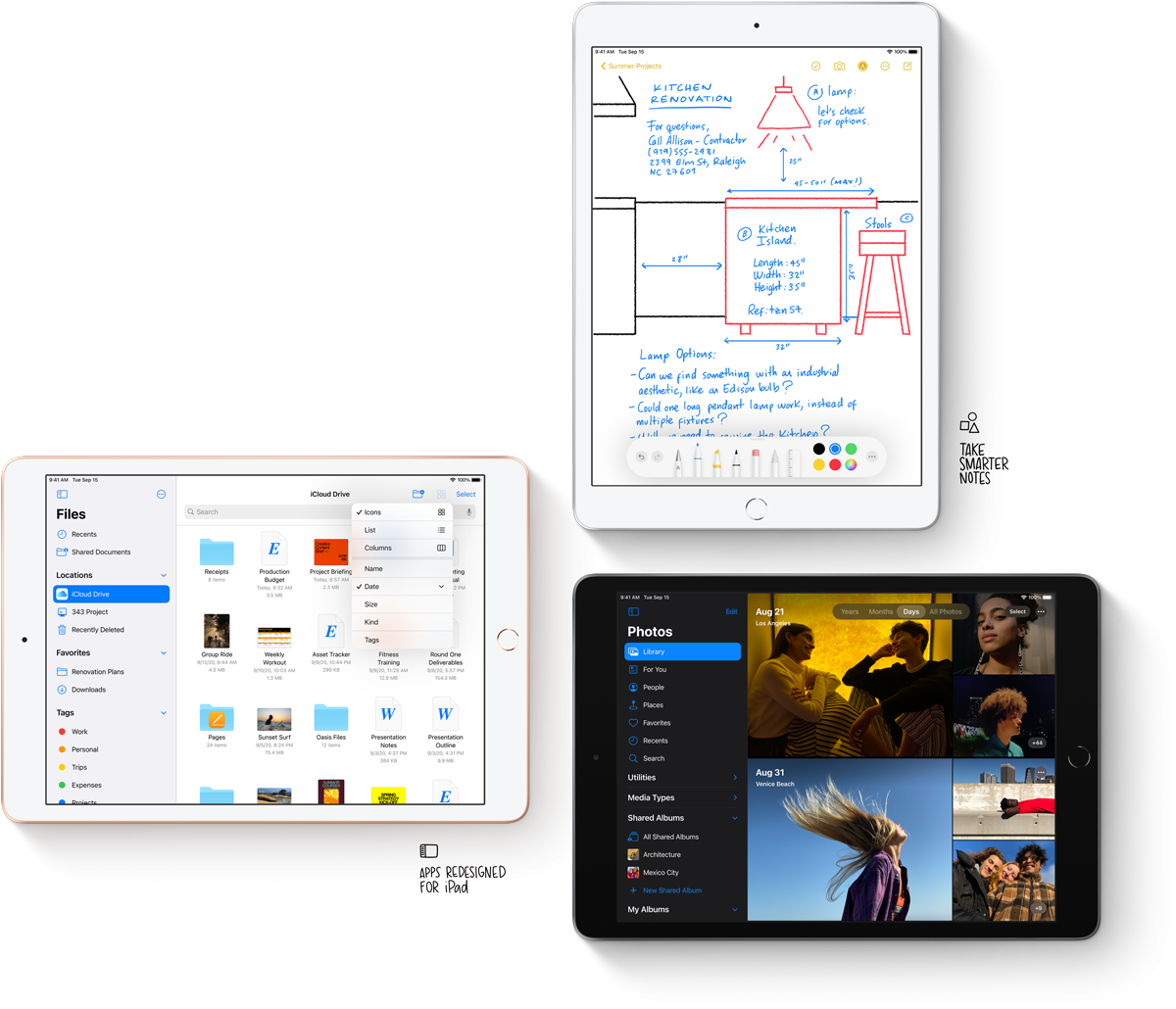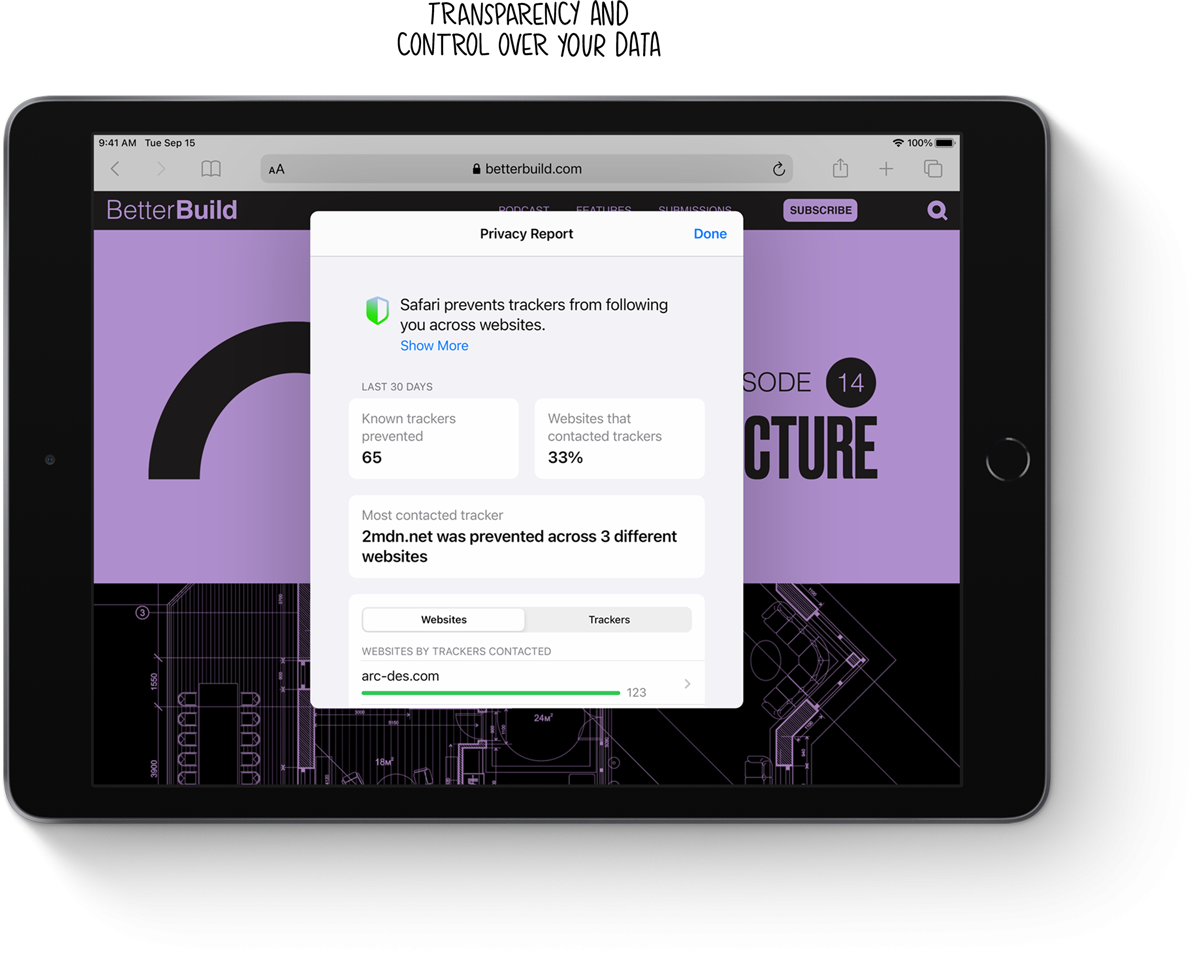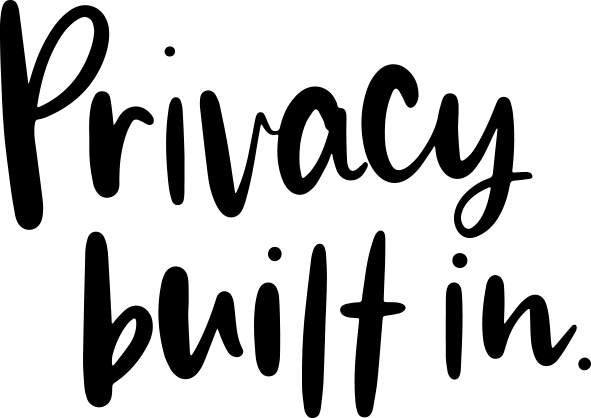 Like every Apple product, iPad was designed with your privacy and security in mind. It's not always easy. But that's the kind of innovation we believe in.
Find the right iPad for you.
Compare
iPad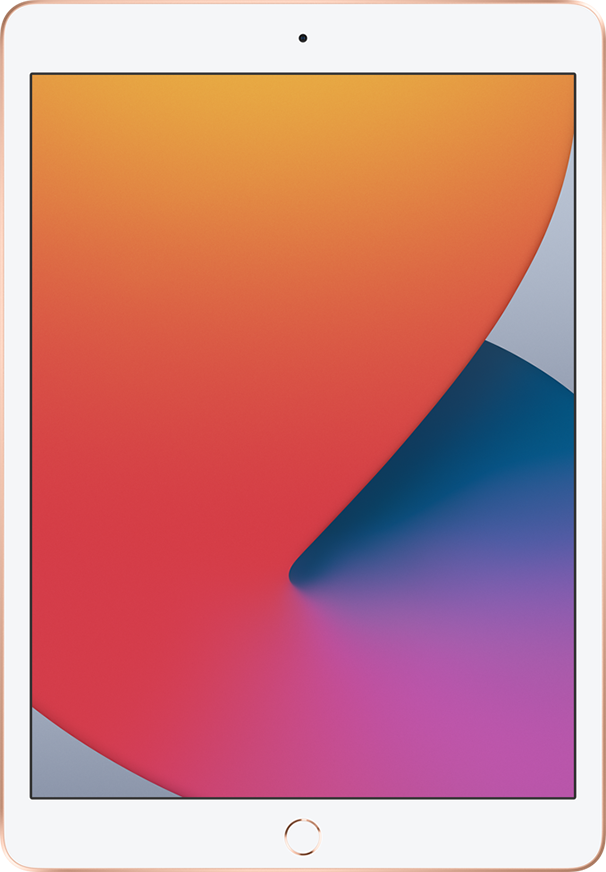 Accessories sold separately.

Requires a Wi-Fi or cellular connection; cellular data charges may apply.

Data plan required. For details on LTE support, contact your carrier and see apple.com/ipad/LTE.

Battery life varies by use and onfiguration. See www.apple.com/batteries for more information.
Some features may not be available for all countries or all areas. See apple.com/ios/feature-availability for complete list.
Apps are available on the App Store. Title availability is subject to change.
Order
We will call or email you within one (1) working day to complete your order.
Call Us
DOCOMO PACIFIC Guam+1.671.688.2273

DOCOMO PACIFIC CNMI+1.670.488.2273