Plume SuperPod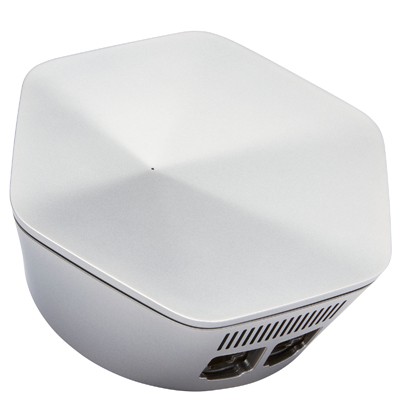 Plume SuperPod
Included for free with your membership. They work seamlessly with any modem and existing Service Provider, and they're flexible enough to either replace or work alongside your current WiFi router. Since HomePass is cloud-powered, your experience will never be out-of-date—all future features and updates to the system are included and install automatically.
Features
The only self-optimizing and learning adaptive home WiFi system on the market

Parental controls with age-appropriate content filters and website blocks

Guest management with passwords that expire and device-specific access

Real-time online protection from the seven most common types of malicious threats

Advanced IoT protection with anomaly detection and device quarantine in case of a breach

Gain a holistic view of connected devices for easy management

Built in ad-blocking

Home motion detection through devices already connected to your WiFi

Internet speed checks to make sure you're getting what you pay for

Derive additional value from your tech investments, like when your devices become motion sensors or alert you to hackers
SuperPod Purchase Options
For as low as $4.54 per month on 12-month NOW Installment plan

For as low as $9.08 per month on 6-month NOW Installment plan

Outright purchase $54.50 each for a limited time (Retail Value $109 ea.)
We recommend placing one SuperPod for every two rooms, spread evenly throughout your space to maximize performance.
Order
We will call or email you within one (1) working day to complete your order.