DOCOMO PACIFIC
DOCOMO PACIFIC is a wholly owned subsidiary of NTT DOCOMO, Japan's leading mobile operator. Headquartered in Tamuning, Guam, DOCOMO PACIFIC is the largest provider of personal, residential, enterprise connectivity and entertainment services in Guam and the Northern Mariana Islands. Named Guam's most reliable network with the fastest speeds and best coverage by GWS in 2019, we are also the 4-time winner of Pika's Best of Guam, 4-time winner of Best of The Pacific. DOCOMO PACIFIC is dedicated to bringing you and your family closer to the things that matter most.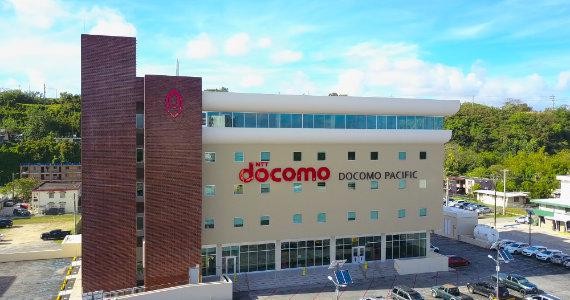 What makes us Better Together? Let's talk a stroll down memory lane.
1991:

First to bring cellular service to the Marianas. Pretty cool, huh?

1993:

Wanting to offer more than just cellular phones, we established the first ISP on Guam

2001:

2G was all the rage, and we brought it to the island… along with the power of SMS

2006:

Guamcell Communications + HafaTel = The Beginning of Something New. What followed was the acquisition of NTT DOCOMO in December.

2006:

We ended the era of watching prerecorded programming and revolutionized the TV experience on Guam with Digital TV and real time network programming. No more watching the game already knowing the final score!

2008:

To give our customers an even richer TV experience, we launched HD TV first on Guam. With pictures so clear, you almost felt you could reach out and touch what was inside.

2008:

Your mobile phone became the fastest and smartest computer you could have in your pocket. We were the first network on island to launch 3G. (Fun Fact: NTT DOCOMO was the first to launch 3G in the world!)

2012:

We launched 4G LTE, enhancing our customers' experience with speed in the palm of their hands.

2013:

DOCOMO PACIFIC officially merges with MCV Broadband.

2017:

ONE MARIANAS: The people of the CNMI are now connected with 4G LTE and offered the same world-class products and services. DOCOMO PACIFIC launches the first new undersea cable in the CNMI in nearly 20 years.

2018:

DOCOMO PACIFIC begins a new chapter with the opening of the DOCOMO PACIFIC HQ in the former Ben Franklin building in Tamuning, Guam.

2019:

The journey begins for the future of 5G. DOCOMO opens Guam's first 5G Test Lab and Verification Center, offering over 2,400 worldwide partners in the DOCOMO 5G Open Partner Program to access the lab and co-create practical solutions dependent on 5G.

2020:

The 5G journey continues. DOCOMO PACIFIC is the first telecommunication services provider to launch Mobile 5G in the Marianas.
We have a long history, but our story doesn't end here. Get ready, as our story of innovation, investment and new products and services continues...
More About DOCOMO PACIFIC
Get in Touch
Docomo Pacific Guam+1.671.688.2273

Docomo Pacific CNMI+1.670.488.2273

Outside Guam & Saipan(Toll Free) +1.866.688.4826
Contact Us